Cellos under $10,000
(Priced under $10,000 & Popular Brands)
Carriage House Violins enjoys special relationships with some of the top stringed instrument workshops in the world. We travel regularly to view the working conditions, materials, tools and craftsmanship of the most talented makers, and to hand-select the very best of these completely handmade instruments.
These instruments are then carefully inspected by CHV's own luthiers who perform precision set-ups to maximize sound quality and playability. Many of these quality shopmade instruments are available in smaller sizes and outfits at substantial savings. Additional savings on our full selection of high-quality bows and cases when you create your own outfit.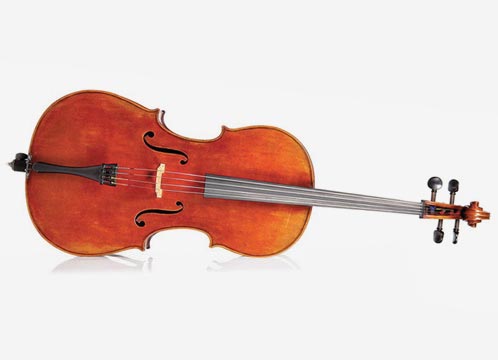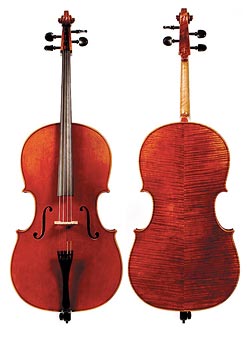 Jay Haide Cellos & Outfits. We are one of the few places in the country to sell these high quality instruments.
Available sizes: 4/4, 7/8, 3/4, 1/2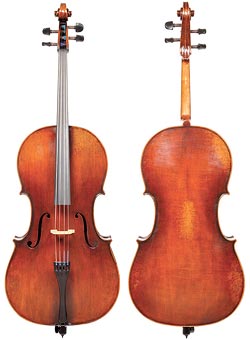 Rudoulf Doetsch Germany Cellos & Outfits. These instruments are a favorite for their clarity, projection of tone, and particularly smooth playing response.
Available sizes: 4/4, 7/8, 3/4, 1/2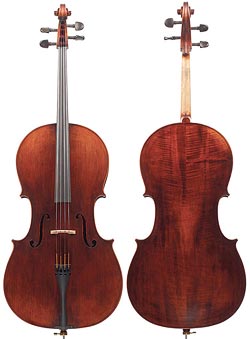 Eastman Strings Beijing, China "305 SERIES" Cellos & Outfits. Strad Magazine declared the 305 series a "Definitive Favorite"
Available sizes: 4/4, 7/8, 3/4, 1/2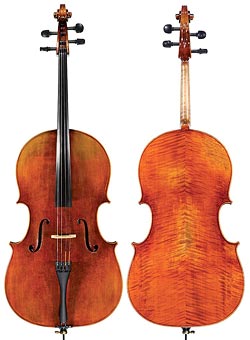 Snow Instruments Beijing, China Cellos & Outfits. Handmade from naturally dried spruce and maple guaranteeing stability.
Available sizes: 4/4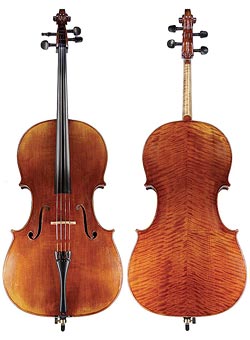 Alessandro Cellos & Outfits. Beautiful instruments made by William Lu, cello maker of the Violmaster company in China.
Available sizes: 4/4
We are here to help.
Please contact us for all the information.
800. 359. 9351
Please Note:
Any instrument or bow (with the exception of electric instruments, fretted instruments and "student bows") purchased at Carriage House Violins, whether online or in our shop, comes with the same guarantees and trade-up policies.
Any returns made within 14 days of purchase will be honored with a full refund.
Returns must be in original condition.
Read all about our trade-in policy.
If you would like to try instruments or bows in one of our sales showrooms, please contact our sales staff to schedule an appointment.
To schedule an appointment or for more information, please contact our Sales Department at info@carriagehouseviolins.com or by phone at 617-262-0051. Please follow the prompts for instrument and bow sales.