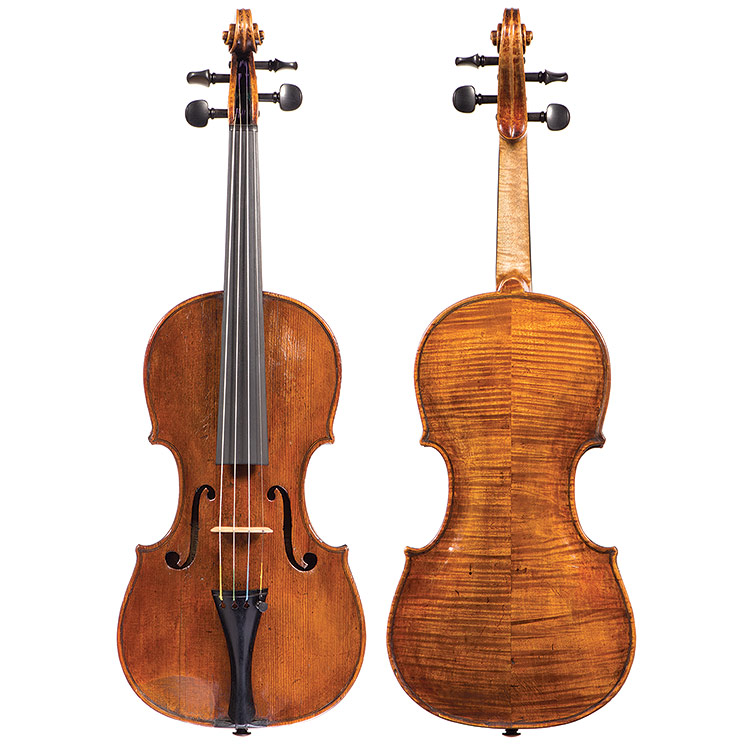 Featured Violin
About Andrea Castagneri
Born in Turin, Italy in 1696, Andrea (André) Castagneri (Castagnery) moved to Paris around 1719 to work at the hôtel de Soissons for Victor Amadeus I, the Prince of Savoy-Carignan, a music enthusiast and Intendant of King Louis XV's Menus-Plaisirs du Roi. While serving as the Prince's valet and music copyist, Castagneri became an instrument dealer of Cremonese instruments, trained in instrument restoration and making, and became associated with musicians of the 24 Violons du Roi. Castagneri built numerous instruments, including viols, violins, violas, and cellos, incorporating French making techniques with the primarily Amati and Stradivari patterns he copied. Castagneri employed his nephew from Turin, luthier Giuseppe (Joseph) Gaffino (c. 1725-1786), as his assistant, and expanded his business to include music publishing, which his daughter, Marie-Anne Castagneri (Castagnery), developed into a highly successful publishing company. Following Castagneri's death in 1747, Gaffino inherited his uncle's vast inventory, and expanded his own workshop into a thriving full-service music retailer, where he continued to build instruments in the style of Castagneri.
About this violin
Andrea Castagneri | Paris 1743 | Length of back: 354 mm | 4/4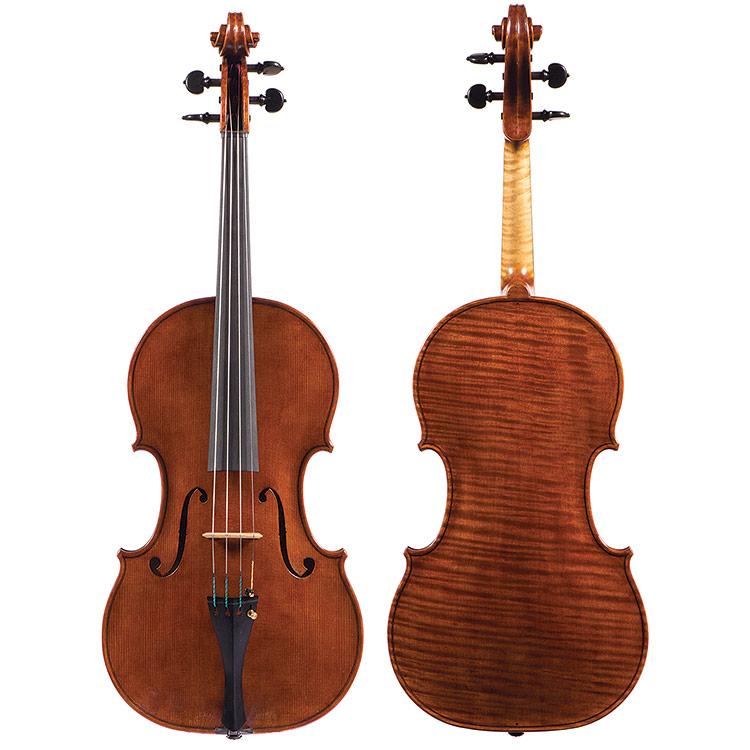 Featured Viola
About Thomas Croen
Born in New York City in 1956, celebrated American violin maker Thomas Oliver Croen graduated from the Violin School of America in Salt Lake City, Utah and worked for Roland Feller in San Francisco before establishing his own business in Berkeley and Walnut Creek, California. His instruments have won numerous awards, including three Gold Medals at the Violin Society of America competitions of 1984 and 1986, earning him the designation of "hors concours." Croen has served as a judge at VSA competitions, as well as on the Boards of the VSA and the American Federation of Violin and Bow Makers. Dedicated to sharing his craft, he has guest lectured at trade conferences, taught at the Oberlin Violin Makers Workshop, and published articles in Strings magazine. Croen relocated his workshop to Eugene, Oregon in 2017, where he currently restores and builds both modern and Baroque model instruments.
About this viola
Thomas Croen | Walnut Creek 2017 | Length of back: 407 mm 16" up to 16 1/2" | 16"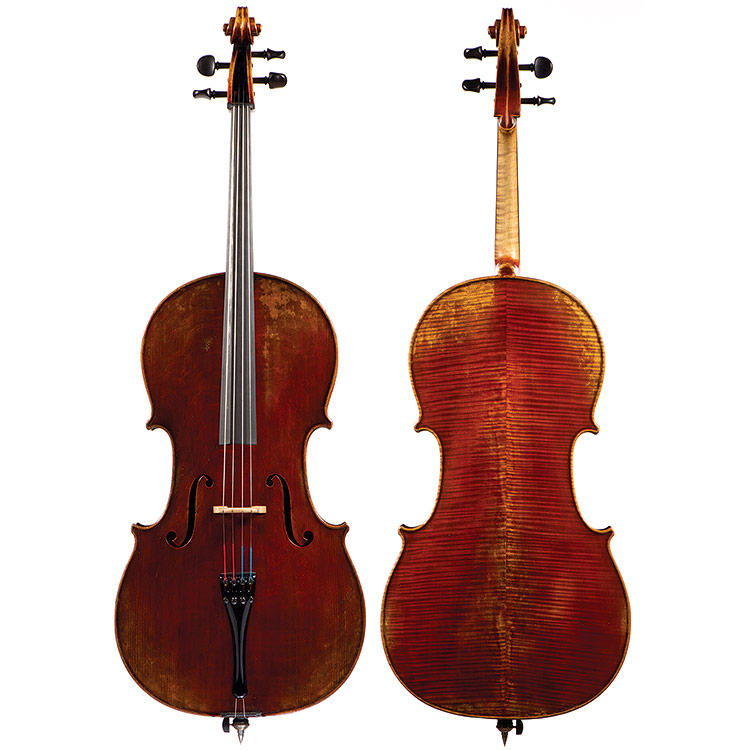 Featured Cello
About Ernst Reinhold Schmidt
German violin maker Ernst Reinhold Schmidt (1857 - 1928) was born in Markneukirchen, where he apprenticed as a violin maker, before moving to Leipzig to work for the Bausch and Hammig workshop. After working for renowned maker and restorer August Riechers in Berlin, Schmidt returned to Markneukirchen to open his own business, E. R. Schmidt & Company, in 1884. The Schmidt workshop grew to become one of the most successful in Markneukirchen in the early 1900s, employing a large staff, which included his sons Rheinhold Willy (b. 1885) and Ernst (Ernest) Oscar (b. circa 1890), until they departed to the United States to establish their own business in Cleveland, Ohio. E. R. Schmidt's instruments won gold medals at the World's Fairs of Vienna in 1892 and Leipzig of 1913. We believe this cello was made in the Schmidt workshop circa 1920.
About this Cello
Ernst Reinhold Schmidt | Markneukirchen circa 1920 | Length of back: 758 mm | 4/4