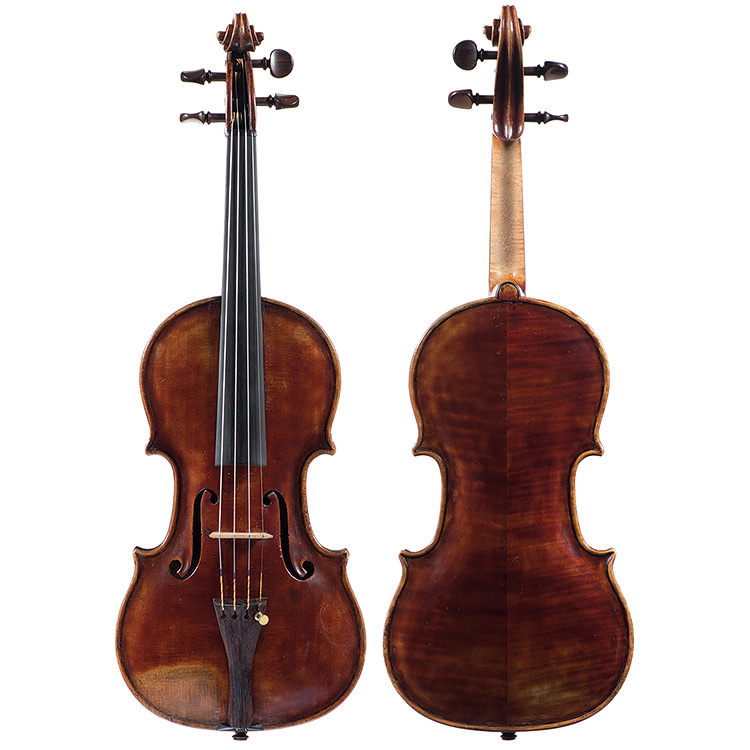 Featured Violin
About Giovanni Pistucci
Among the most important Italian makers of the early 20th century, Giovanni Pistucci was born in Naples in 1864 and died there in 1955. Influenced by Vincenzo Postiglione II (1835 - 1916), considered the father of the modern Neapolitan school, Pistucci began his career copying primarily Gagliano models, many for the workshop of the last member of the great Gagliano dynasty, Vincenzo Gagliano (c. 1820 - 1886). To increase sales of his masterful reproductions, Pistucci fabricated highly convincing fake labels for many of his instruments--to this day his skillfully rendered work can be mistaken for that of older, prestigious makers. Also very prolific, Pistucci increased his production by collaborating with contemporary Neapolitan makers, including Vittorio Bellarosa (1907 - 1979), who varnished many of his instruments.
About this violin
Giovanni Pistucci | Naples circa 1900 | Length of back: 354 mm | 4/4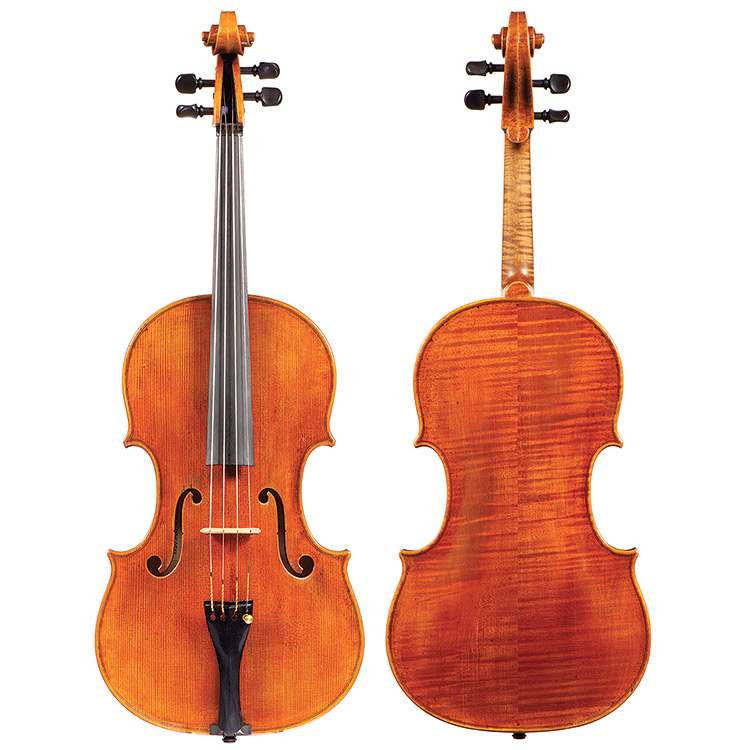 Featured Viola
About William Whedbee
A native of Hawaii, American luthier William Whedbee (b. 1952) attended the University of Chicago, where he studied with Italian sculptor Virginio Ferrari and with musicologist Howard Brown. This combined interest in music and wood sculpture led to his traveling to Cremona, Italy in 1976 to train at the Institute of Violin Making.
Whedbee returned to Chicago in 1979 at the invitation of William Harris Lee to found and develop a violin making workshop there. During his twelve years with Lee, he built more than 400 violins, violas and cellos, as well as training and supervising nearly twenty violin makers from around the world.
Since 1992, Whedbee has worked independently in his own workshop on Chicago's North Side, focusing primarily on building cellos in response to growing demand from players and teachers. He has now completed more than 200 cellos, 275 violins, and almost 300 violas. His cellos have been praised by some of today's top cellists, and are in high demand among students and professionals from all over the world.
About this viola
William Whedbee | Chicago 2018 | Length of back: 415 mm 16" up to 16 1/2"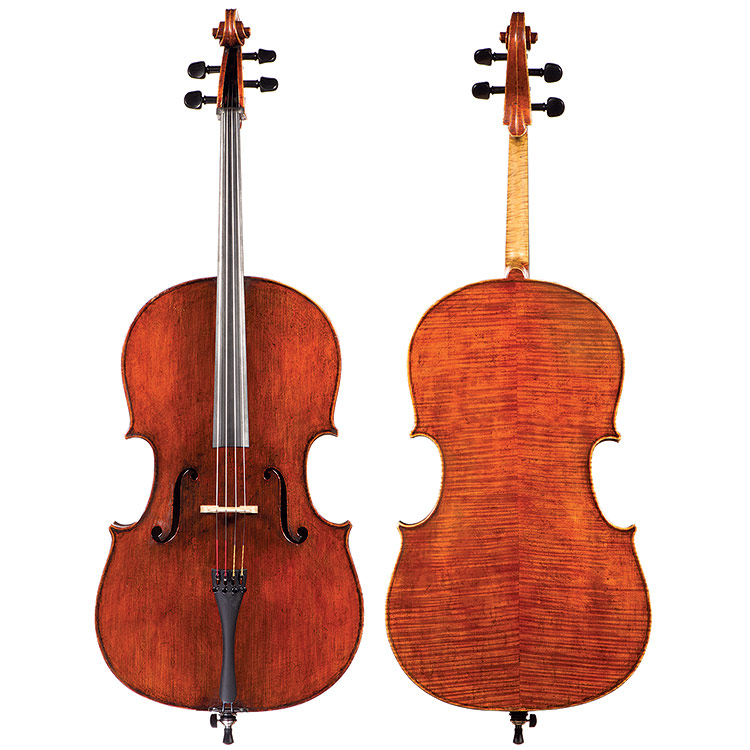 Featured Cello
About Maximillian Frirsz
Fourth generation Hungarian violin maker Maximilian Frirsz (1915 - 1999), escaped from Budapest during the Soviet invasion of 1956. Settling in New York City, his shop near Carnegie Hall was frequented by top string players through the 1990s. Considered among the best violin makers of the 20th century, the Frirsz dynasty continues today with Max's son, Nicholas Frirsz, who builds instruments from upstate New York.
About this Cello
Maximillian Frirsz | New York 1969 | Length of back: 749 mm | 4/4