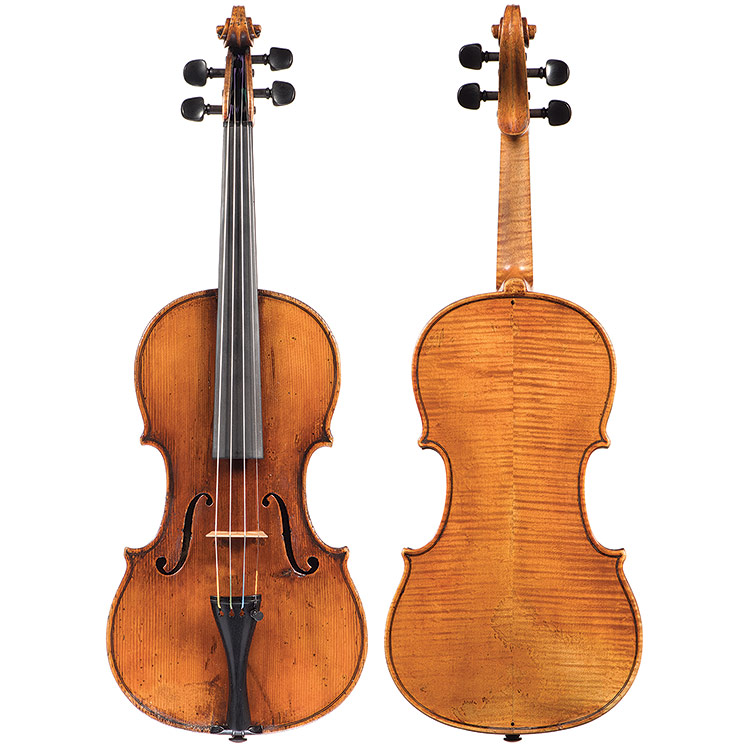 Featured Violin
About Enrico Marchetti
Piedmontese maker Enrico Marchetti was born in Milan in 1855 and died in Turin in 1930. He apprenticed in Milan with Luigi Bajoni and Gaetano Rossi, before moving to Turin to work in the shop of Benedetto Gioffredo Rinaldi. In the late 1870s, Marchetti joined the workshop of Antonio Guadagnini, son of Giovanni Battista Guadagnini. Marchetti moved his home to the town of Cuorgné in Piedmont in 1881, establishing his own shop and running a successful business there for over 20 years. In 1912, he returned to Turin, where he continued to build instruments for the remainder of his life. He is regarded as one of the finest makers of the Guadagnini school, and his instruments are in high demand.
About this violin
Enrico Marchetti | Turin circa 1890 | Length of back: 358 mm 4/4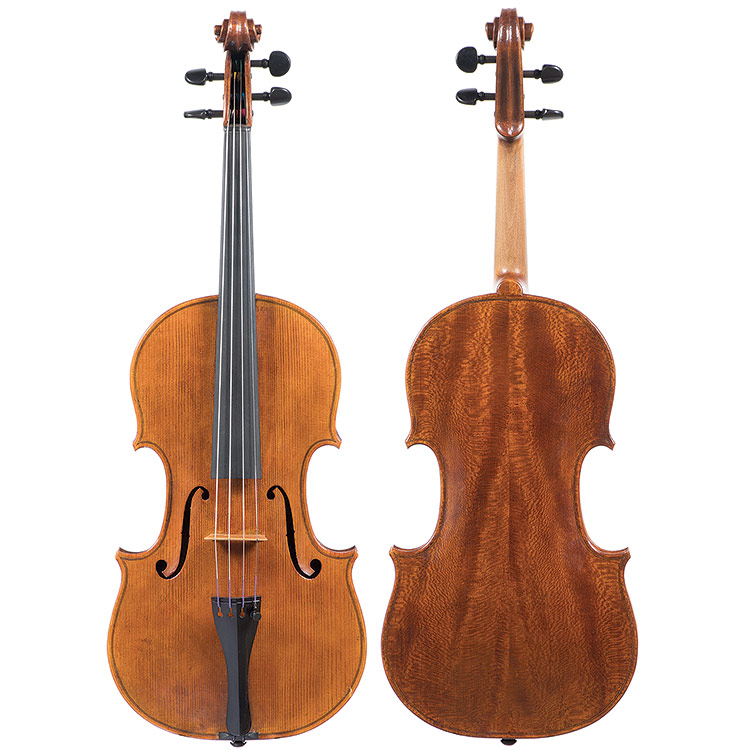 Featured Viola
About Andrew Carruthers
A native of Oxfordshire, England, Andrew Carruthers worked at the Lawrence Berkeley Research Labs before deciding to follow his passion for building stringed instruments. He studied at the Welsh School of Violin Making and Repair, near Cardiff, then moved to the United States to join the restoration workshop of Bein & Fushi in Chicago where he apprenticed with master cello restorer Russell Wagner.
About this viola
Andrew Carruthers | Santa Rosa 2020 | Length of back: 403 mm 3/4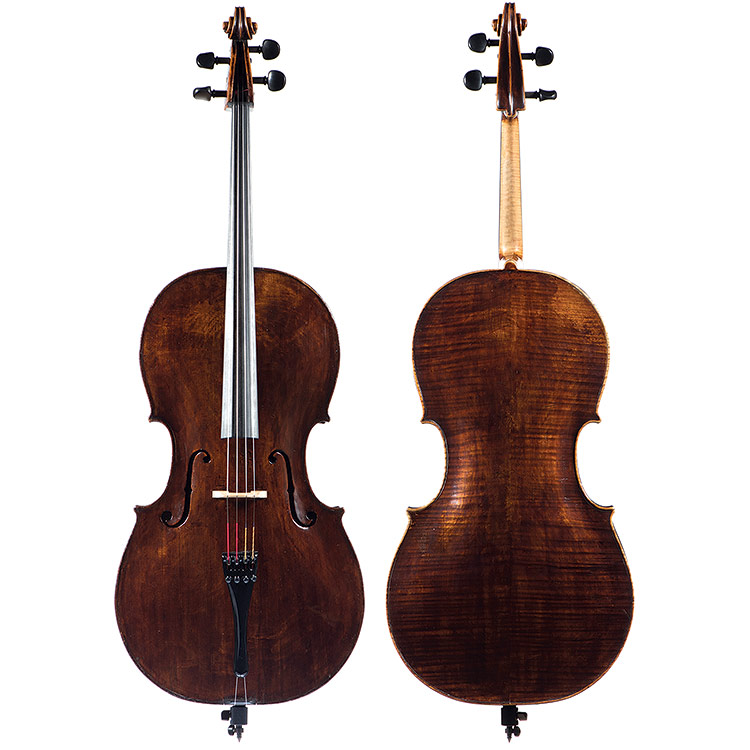 Featured Cello
About Benjamin Banks
Known to history as "the English Amati", Benjamin Banks (1727-1795) was first apprenticed to his uncle, the instrument maker William Hutoft, at the age of 14. After Hutoft's death in 1747, Banks took over the workshop on Catherine Street in Salisbury until his own death in 1795. Following a period when he was mainly concerned with keyboard instruments (one is reminded of Bartolomeo Cristofori, the violin-making apprentice of Nicolò Amati who is most famous for having invented the piano), Banks' violins, violas, and cellos made their appearance in London in the late 1760s through the firm Longman & Broderip and were immediately recognized for the same masterful craftsmanship and sophistication as is found in the work of any of the best English luthiers. He worked primarily on an elegant Amati model, though was known to produce highly successful instruments on Stainer and Stradivari models. His cellos are particularly sought-after.
About this Cello
Benjamin Banks | Salisbury 1773