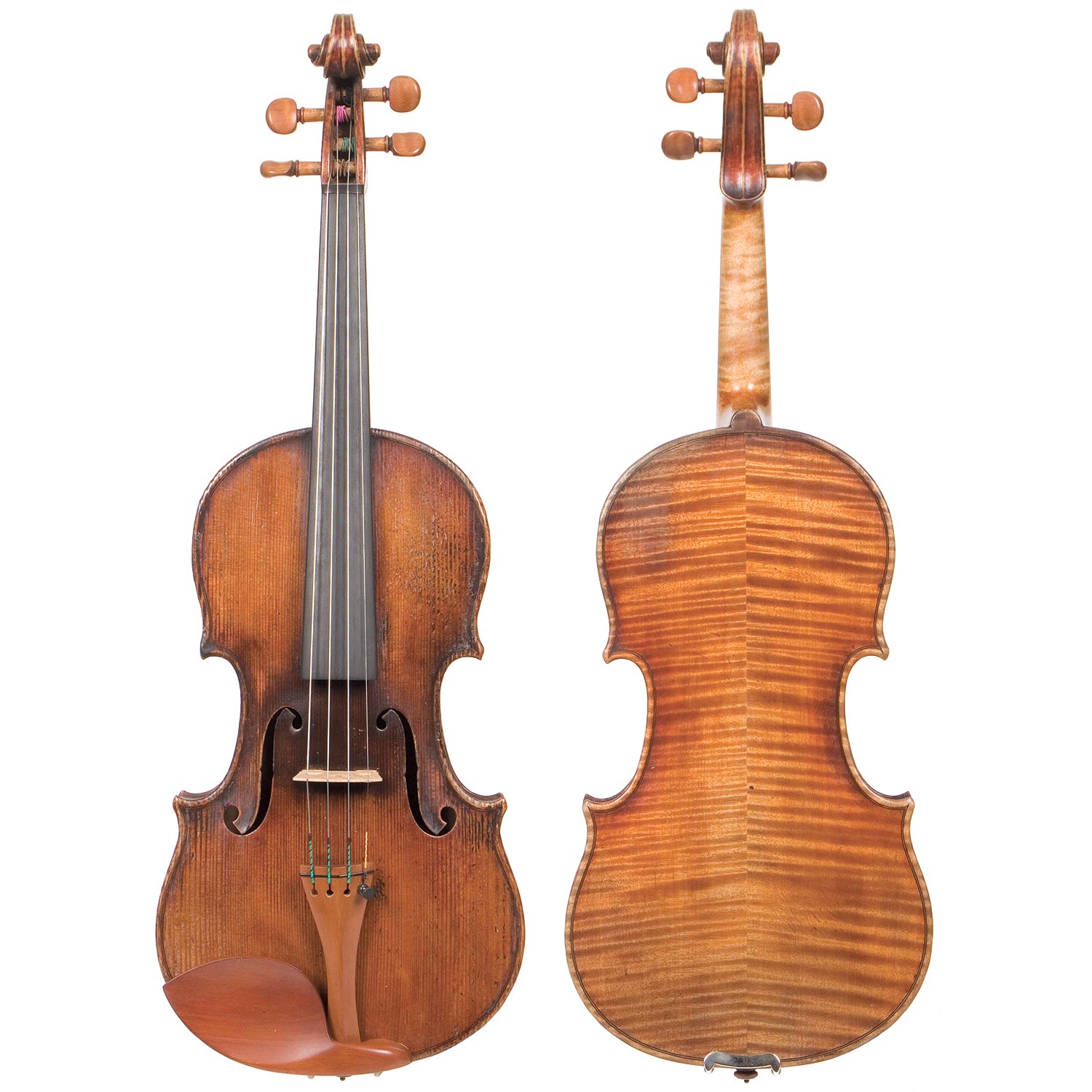 Featured Violin
Claude Augustin Miremont
Claude Augustin Miremont (1827-1887) was born in Mirecourt, where he apprenticed in the workshop of Claude Nicolas Collin. He moved to Paris in 1844 to study with Bernardel Père, then traveled to New York in 1852, where he worked for nearly 10 years. He returned to Paris in 1861. His instruments won numerous awards at World's Fairs in New York, Paris, and London.
About this violin
Sold with a certificate of authenticity from Reuning and Son Violins.
Claude Augustin Miremont | Circa 1860 | Length of back: 360 mm | 4/4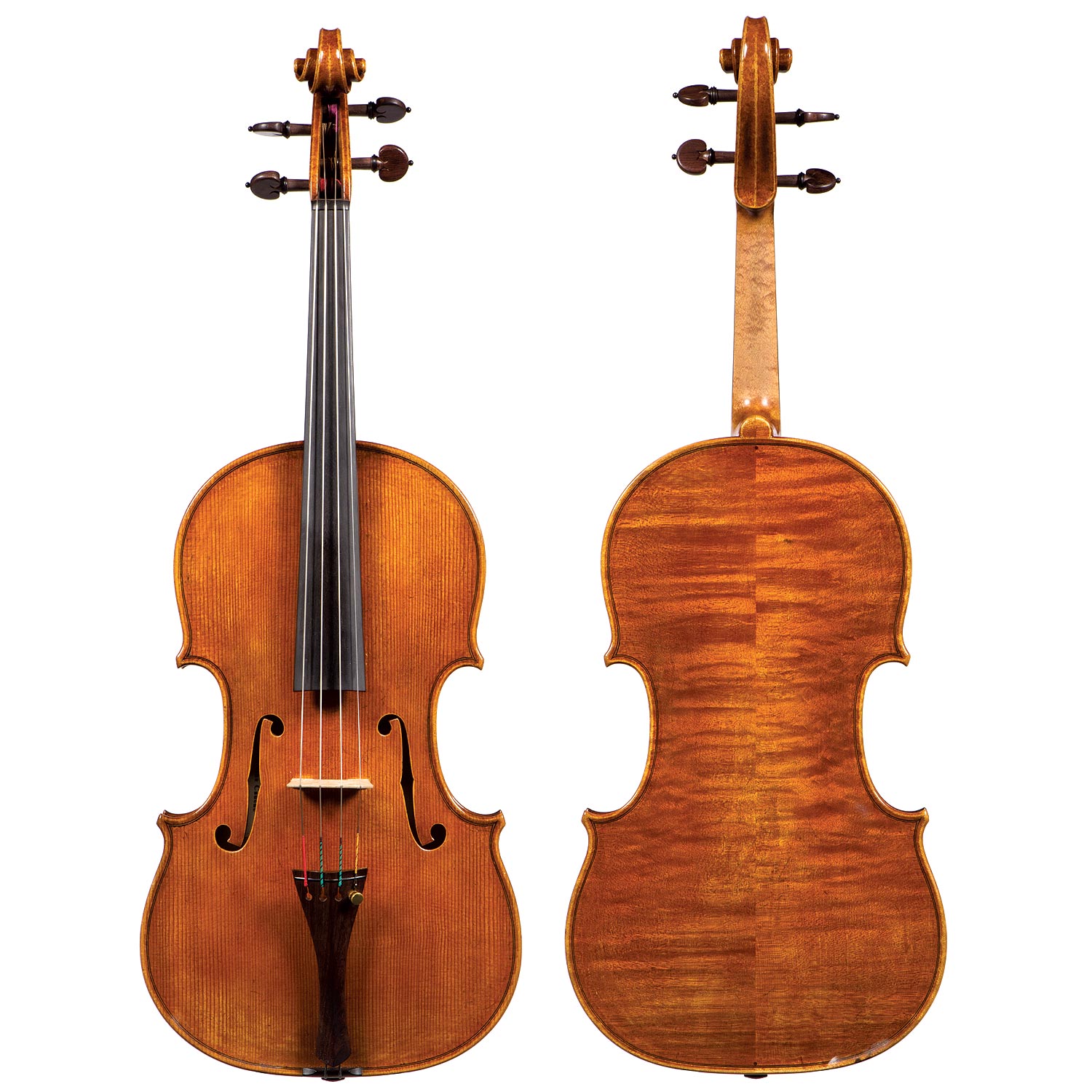 Featured Viola
About Antoine Cauche
A native of Toulouse, France, Antoine Cauche (b. 1979) attended the Newark Violin Making School in England, then studied with Patrick Robin in Angers before establishing his own workshop there in 2008. Many of his instruments have won top awards in prestigious international competitions, including three First Prizes for a Baroque violin at the 2004 British Violin Making Association competition in London; a Gold medal for a cello and a Silver medal for a violin at the Violin Society of America competition in 2008; the "Sacconi Prize" Gold medal for a viola in the Cremona Triennale in 2009; a Silver medal for a viola at the 2011 Concours Étienne Vatelot; and First prize for a viola in the 2014 Viola's Congress in Paris; among others. His instruments are played by professionals and students worldwide.
About this viola
Antoine Cauche | Angers 2015 | Length of back: 402 mm 15 1/2" up to 16" | 15 1/4"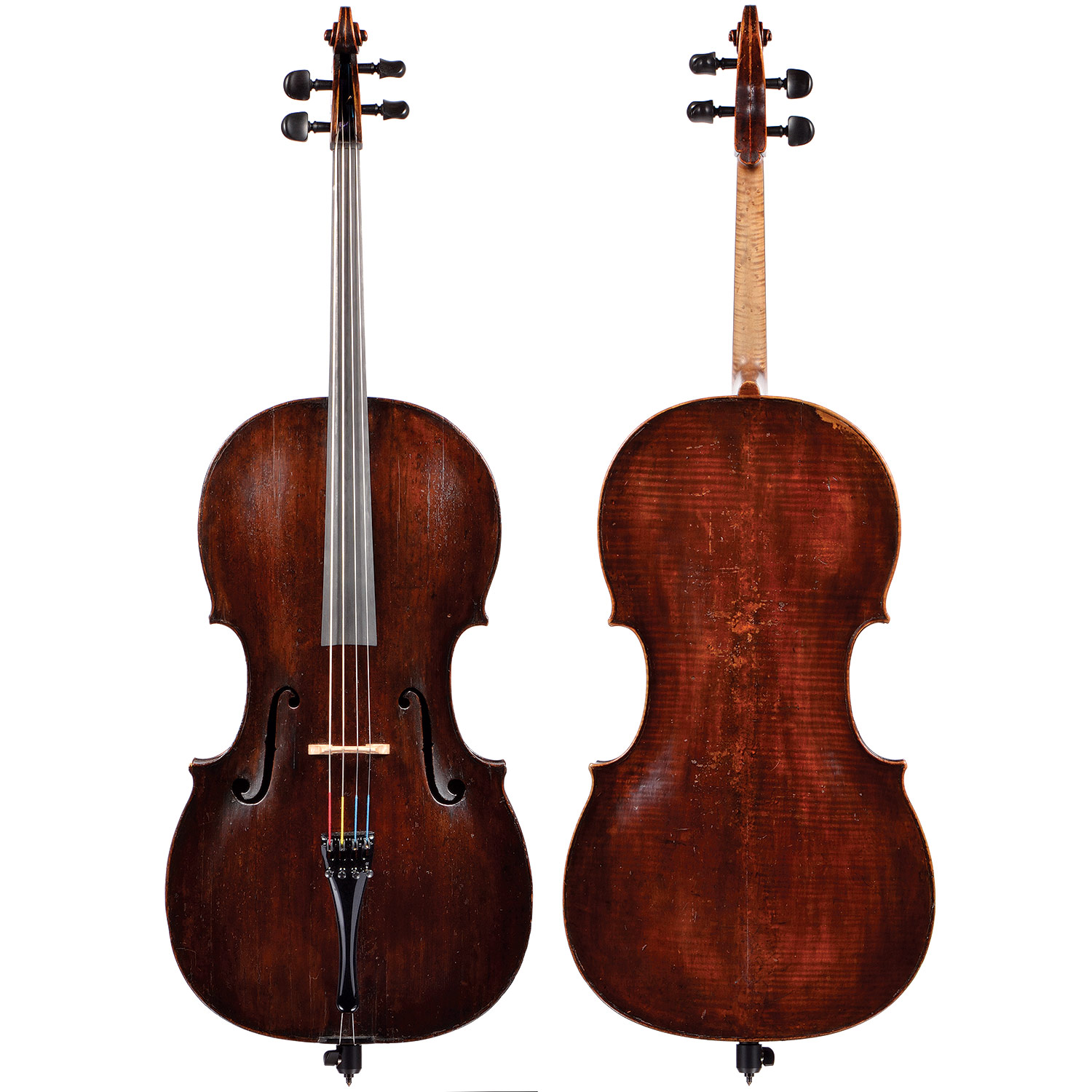 Featured Cello
About Johann Udalrichus Eberle
Johann Udalrichus Eberle (b. 1699 in Austria, d. 1768 in Prague) was an apprentice of Thomas Edlinger III, based in Prague. Eberle established his own shop in 1727, where he was prolific and versatile in his output of instruments. He is considered one of the most important makers of the 18th century Prague school.
This cello, built around 1740, is a prime example of Eberle's distinctive style and use of the finest materials.
About this Cello
Sold with a certificate of authenticity from Reuning & Son Violins.
Johann Udalrichus Eberle | Prague circa 1740 | Length of back: 754 mm | 4/4