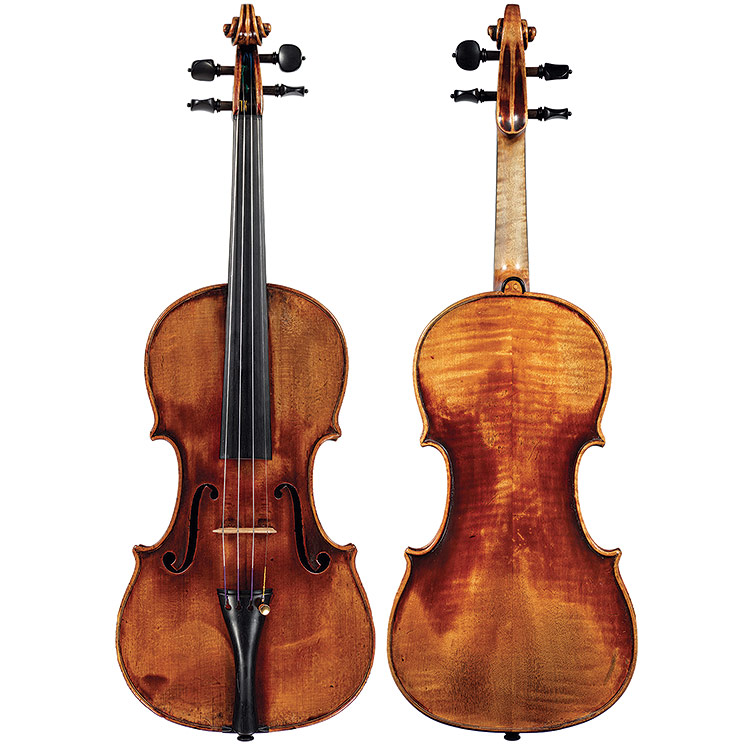 Featured Violin
About Andrea Postacchini
The celebrated Italian violin maker Andrea Postacchini (c. 1786 - 1862) was born in Fermo in the Marches region of Italy, where he learned the rudiments of instrument making while attending seminary school for the priesthood. Subsequently self-taught after leaving the seminary around 1813 due to the Napoleonic conflict in Northern Italy, Postacchini began incorporating into his instruments stylistic characteristics of Cremonese models. As his reputation as a master craftsman widely spread, Postacchini would posthumously become known as the "Stradivari of the Marches," and his workshop would continue successfully under his son, Raphaele (Raffaele) Postacchini (1823 - 1892). In 1993, the prestigious International Violin Competition "Andrea Postacchini" was established in Fermo in honor of the revered violin maker, and each year draws the world's top young violinists. Andrea Postacchini's violins are quite rare and extremely desirable among professional players and collectors.
About this violin
Sold with a certificate of authenticity from Reuning & Son.
Andrea Postacchini | Fermo circa 1840 | Length of back: 354 mm | 4/4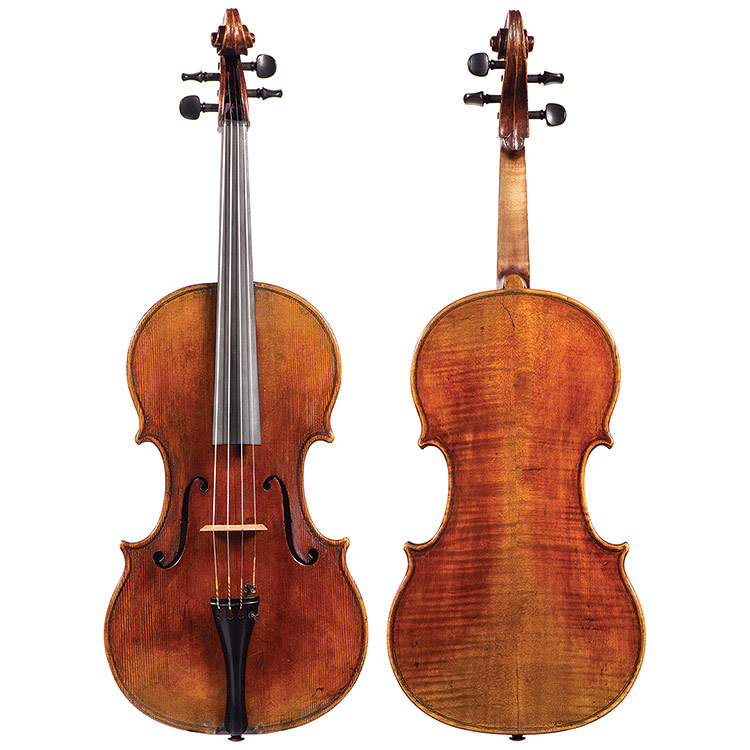 Featured Viola
About George Craske
Considered the most prolific violin maker in history, George Craske (1795-1888) is attributed with making an estimated 2,600 instruments over his long career without assistance. He apprenticed as a young man with William Forster III in London, then made violins for Thomas Dodd's workshop and Muzio Clementi's company, before deciding to leave London to pursue his own business, zigzagging his way across England to work in a numerous locations.
About this viola
George Craske | London | Length of back: 410 mm 16" up to 16 1/2" | 16"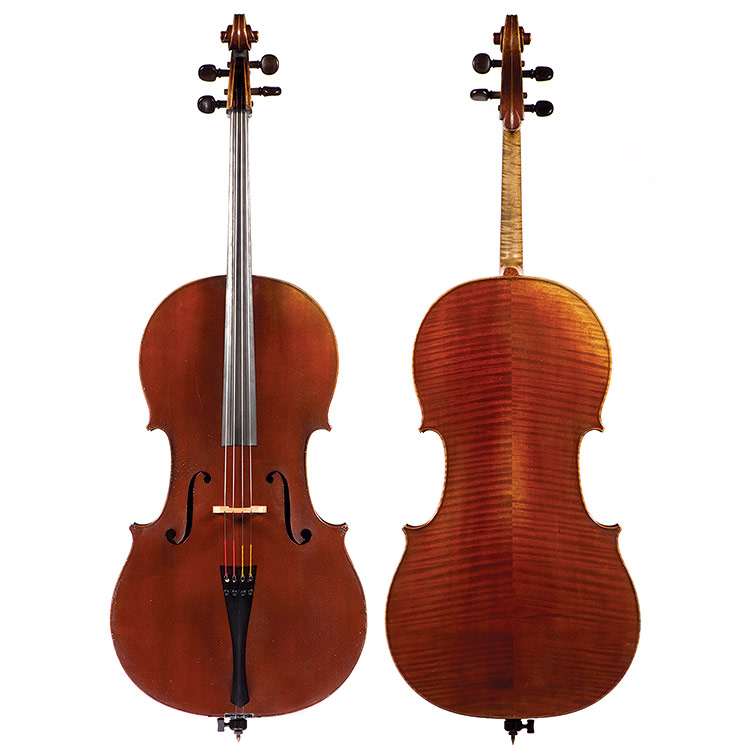 Featured Cello
About Hippolyte Silvestre
French luthier Hippolyte Silvestre was born near Nancy, France in 1808 and died in Sommerviller in 1879. He apprenticed at the Blaise workshop in Mirecourt before moving to Paris around 1827 to study at Jean-Baptiste Vuillaume's famous atelier. In 1831, Hippolyte joined his brother Pierre Silvestre (1801 - 1859) in Lyon to form Silvestre Frères, a highly successful business that produced some of the finest French instruments of the mid 19th century. Hippolyte left the firm and moved to Sommerviller after 1848, the year this cello was made. After his brother's death in 1859, he returned to the Silvestre workshop in Lyon to work with his nephew Hippolyte Chrétien Silvestre (1845 - 1913) for several years, before retiring in 1865. Hippolyte Silvestre's instruments, based on Cremonese models, are very highly regarded.
About this Cello
Hippolyte Silvestre | 1848 | 4/4