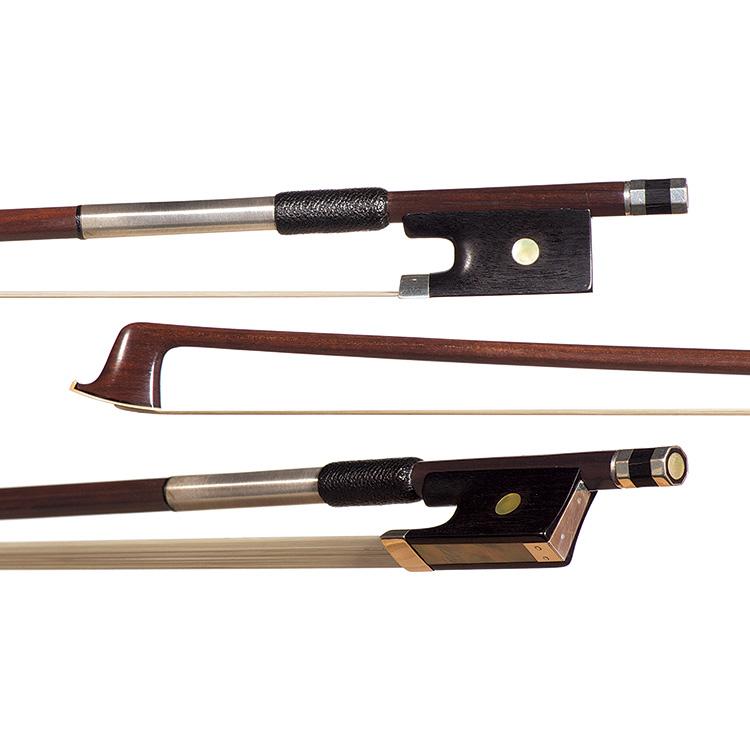 Featured Violin Bow
About Émile Jacob Eury
A French violin bow made, in our opinion, by Jacob Eury in Paris circa 1815. The frog and button are modern replacements.
French bow maker Jacob Eury (1765 - 1848) was one of the earliest makers to build bows in the modern style after François Xavier Tourte (1747 - 1835). Born in Mirecourt, Eury studied violin and bow making with his father, François Eury (c. 1725 - 1786), before serving in the military between 1784 and 1792, and later moving to Paris. While pursuing his bow making career at various workshops in Paris, Eury was exposed to the innovative bows of Tourte and other contemporary archetiers, including François Lupot II (1774 - 1838). According to some historians, one of the bows belonging to violin virtuoso Nicolò Paganini was made by Eury. Jacob Eury's bows are rare and very highly regarded.
About This Violin Bow
Sold with a certificate of authenticity from Salchow and Sons.
Jacob Eury | Paris circa 1815 | Octagonal | Silver and ebony frog and button | 4/4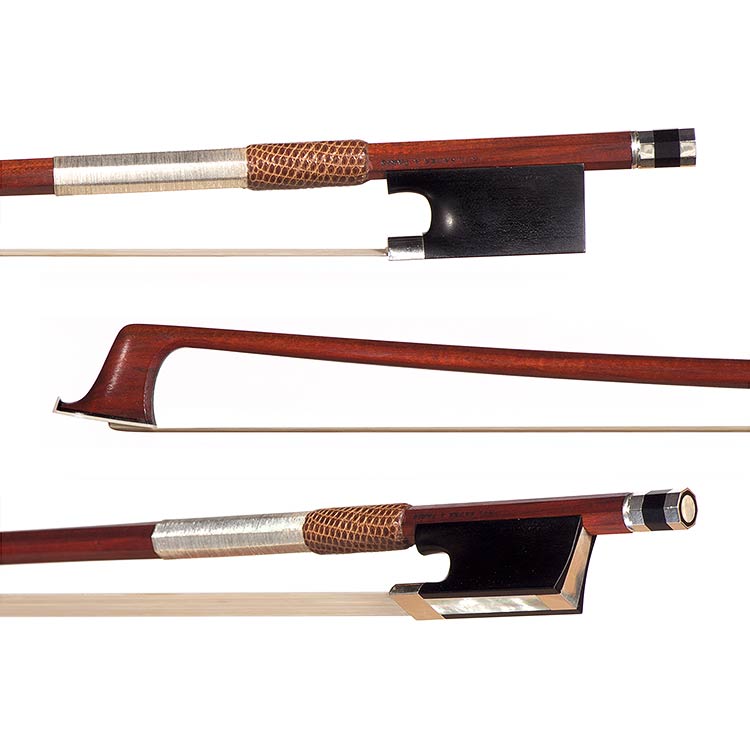 Featured Viola Bow
About Paul Sadka
Contemporary British bow maker Paul Sadka (b. 1966) trained as a cellist and photographer before becoming interested in bow making. After studying with bow maker Noel Burke in Ireland, he continued training in Cremona, Italy, then worked in the south of France and Budapest. Sadka opened his own workshop in Budapest in 2000, before moving to Paris in 2004 to partner with violin maker Jan Bartos in Paris for several years. In 2009, Sadka returned to England to set up his workshop in his hometown of Cornwall, where he currently works.
Sadka's bows have won numerous awards in international competitions, including the 2001 Bow Making Competition of the International Cello Festival in Manchester, England, and the Violin Society of America's competition of 2010, in which he won three gold medals: one for each of his violin, viola, and cello bows.
About This Viola Bow
Paul Sadka | Round | Silver and ebony frog and button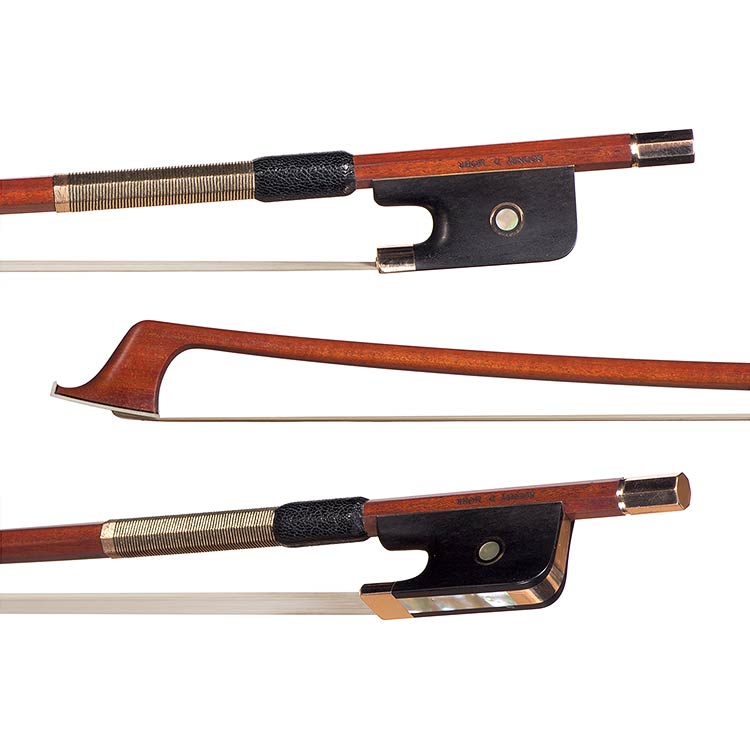 Featured Cello Bow
About Rodney Mohr
Rodney Mohr is one of today's most prolific and celebrated bow makers. He has won numerous Gold Medals at the Violin Society of America's bow making competitions, earning the title "Hors Concours," and has served as president of both the VSA and the American Federation of Violin and Bow Makers.
In high demand as a maker and a teacher, Mohr is currently co-director of the VSA Oberlin Bow Restoration summer workshops, and hosts his own series of workshops from his studio in Ashland, Ohio, where he continues to build and restore bows.
About This Cello Bow
Rodney Mohr | Round | Gold and ebony frog and button | 4/4