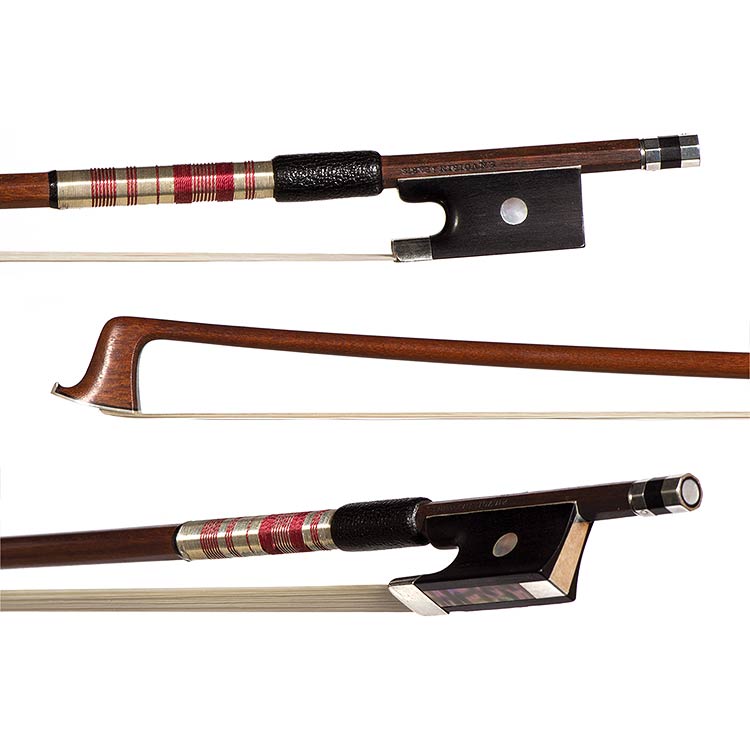 Featured Violin Bow
About Louis Joseph Thomassin
Louis Joseph Thomassin violin bow branded F. N. Voirin À Paris An important late 19th century French maker from the Thomassin family of archetiers, Louis Joseph Thomassin was born in Mirecourt in 1856 and died in Paris c. 1905. He studied bow making with his uncle, Nicolas François Thomassin (1833 - 1903), alongside his cousins Victor Thomassin (1856 - 1920), and Claude Auguste Thomassin (1865 - 1942) in the Bazin workshop in Mirecourt. In 1872, Louis moved to Paris to work for François Nicolas Voirin until Voirin's sudden death in 1885. Under the direction of Voirin's widow, Louis Thomassin continued making bows stamped with Voirin's name, including the violin bow offered here, before establishing his own business in 1891. Louis Thomassin's bow models closely follow those of Voirin, which were very influential among other French makers of the period. From his independent workshop after 1891, Louis Thomassin made bows stamped with his own name for numerous French ateliers, including Nestor Audinot, Paul Blanchard, Chanot & Chardon, Gand Bernardel frère, and Hippolyte Chrétien Silvestre. This violin bow, branded F. N. Voirin À Paris, is among the bows sometimes referred to as "Voirin de la Veuve," made by Louis Thomassin for Voirin's widow between 1885 and 1891.
About This Violin Bow
Sold with a certificate of authenticity from Salchow and Sons.
Louis Joseph Thomassin | Round | Silver and ebony frog and button | 4/4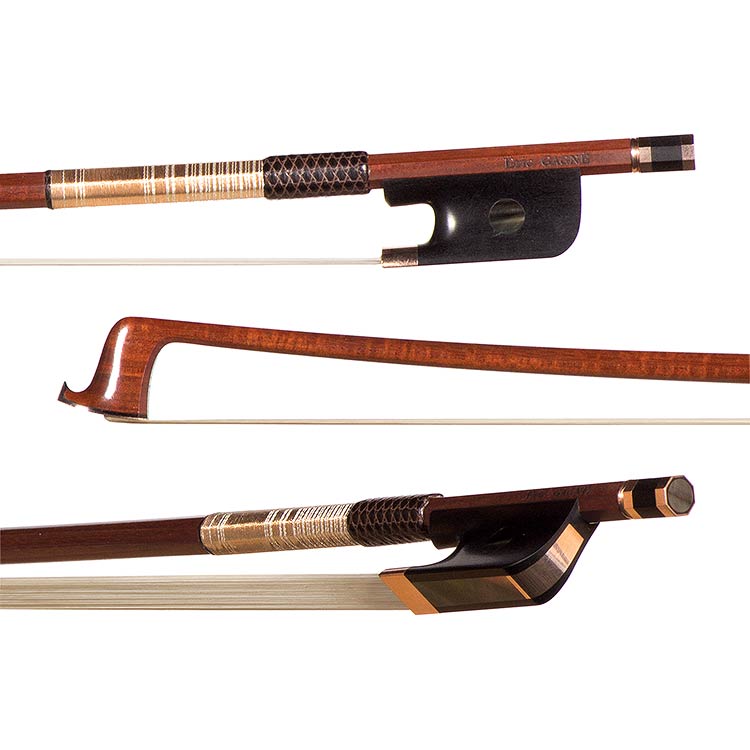 Featured Viola Bow
About Eric Gagne
Canadian bow maker Éric Gagné apprenticed and worked with Blaise Emmelin in Toulouse, France before moving to Brussels to work in restoration at Maison Bernard with Pierre Guillaume. He was the recipient of two Certificates of Merit at the 2014 Violin Society of America competition: one for a violin bow and one for a cello bow. He now builds and restores bows from his own workshop in Montréal, as well as through Wilder & Davis Luthiers.
About This Viola Bow
Eric Gagne | Round | Gold and ebony frog and button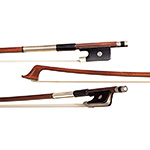 Featured Cello Bow
About Eugene Cuniot Hury
French bow maker Eugène Cuniot (1861 - 1910) studied and worked with his father, bow maker Pierre Cuniot (1839 - 1884) in Mirecourt, France. Upon marrying into the prominent Hury family in 1894, he became known as "Cuniot-Hury." His bows were influenced by Dominique Peccatte, François Nicolas Voirin, and members of the Bazin family, including his famous colleague, Charles Nicolas Bazin.
Cuniot-Hury's Mirecourt workshop grew to rival Bazin's, employing several outstanding and prolific bow makers, including Louis Morizot, Alfred Lamy, and renowned maker Émile François Ouchard, his main assistant who took over the shop after Cuniot-Hury's death. Many of the bows made in the Cuniot-Hury workshop were exported to other violin shops unbranded, such as the bow offered here, stamped "J. Hel."
About This Cello Bow
Sold with a certificate of authenticity from Salchow & Sons.
Eugene Cuniot Hury | circa 1900 | Round | Nickel and ebony frog and button | 4/4