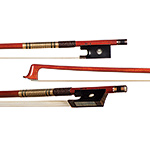 Featured Violin Bow
About JianFeng Li
Chinese bow maker JianFeng Li studied with celebrated American bow maker John Norwood Lee. He currently works from his studio in the port city of Ningbo in northeast China, and is a member of both the Violin Society of America and the Violin Society of China.
Li's bows (stamped "Lee") have won numerous prizes in international bow making competitions, including Silver Medals for his violin and viola bows entered into the China International Violin Making and Bow Making Competition held in Beijing in 2013. Based on 19th century French models, Li's bows are praised for their elegance and tone production, and are owned by professional players across the globe.
About This Violin Bow
JianFeng Li | Round | Gold and ehony frog and button | 4/4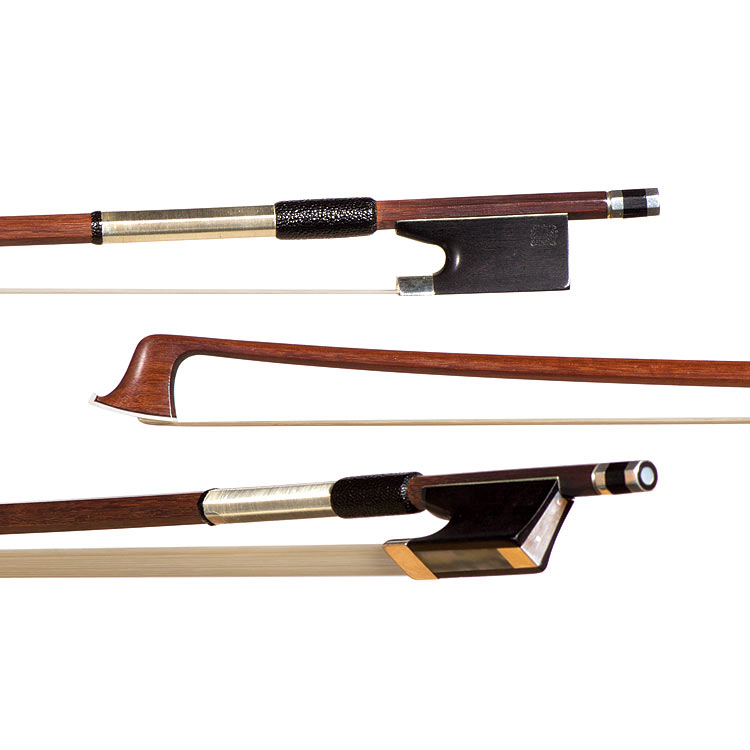 Featured Viola Bow
About Hermann Richard Pfretzschner
One of the most prevalent names in German lutherie, Pfretzschner violin and bow makers can be traced back to the early 1700s in Markneukirchen, the center of German violin and bow making. Although many instrument-building families shared the popular surname, many were unrelated. By the end of the 19th century, the celebrated Pfretzschner dynasty of bow makers was well established, and would succeed in raising the level of German bow making to rival the best French makers of the period, due largely to the work of Hermann Richard Pfretzschner (1856 - 1921).
Considered the most important bow maker of the Pfretzschner dynasty, as well as one of the best German bow makers in history, H. R. Pfretzschner was the son of Carl Richard Pfretzschner (1832 - 1893), from whom he learned the craft. One of the last students of Jean Baptiste Vuillaume, H. R. studied in Vuillaume's famous workshop in Paris from 1870 until 1872, before returning to Markneukirchen with his newly learned French bow making methods and models after Tourte, Voirin, and Vuillaume. In 1880, he began his own business in Markneukirchen, assisted by his two sons, Hermann (b. 1876) and Berthold (1889 - 1983).
About This Viola Bow
Hermann Richard Pfretzschner | Octagonal | Silver and ebony frog and button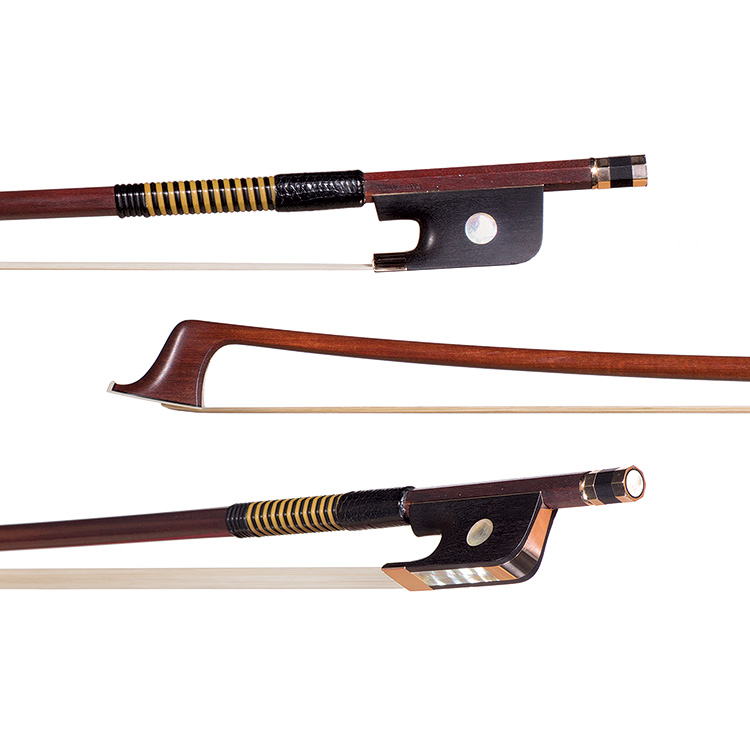 Featured Cello Bow
About Paul Sadka
Contemporary British bow maker Paul Sadka (b. 1966) trained as a cellist and photographer before becoming interested in bow making. After studying with bow maker Noel Burke in Ireland, he continued training in Cremona, Italy, then worked in the south of France and Budapest. Sadka opened his own workshop in Budapest in 2000, before moving to Paris in 2004 to partner with violin maker Jan Bartos in Paris for several years. In 2009, Sadka returned to England to set up his workshop in his hometown of Cornwall, where he currently works.
Sadka's bows have won numerous awards in international competitions, including the 2001 Bow Making Competition of the International Cello Festival in Manchester, England, and the Violin Society of America's competition of 2010, in which he won three gold medals: one for each of his violin, viola, and cello bows.
About This Cello Bow
Paul Sadka | Round | Gold and ebony frog and button | 4/4