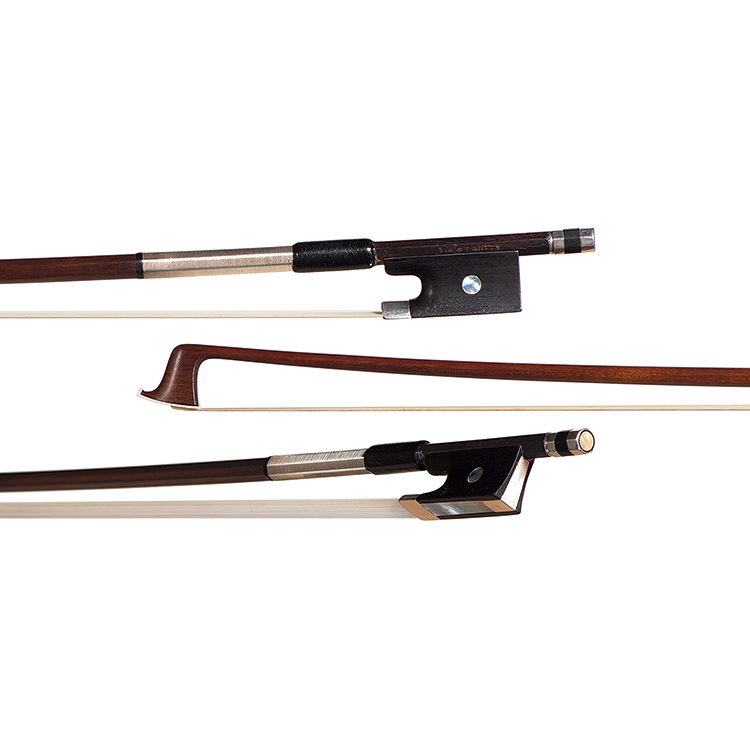 Featured Violin Bow
About Joseph Alfred Lamy
From the second generation of the Lamy family of French luthiers, Joseph Alfred Lamy ("Lamy père" 1850-1919) headed the Lamy dynasty of bow makers in Paris, and was one of the most important French bow makers in history. Born in Mirecourt, he apprenticed there with Claude Charles Nicolas Husson, then worked for the instrument company run by Pierre Louis Gautrot in Chateau-Thierry, where he met Joseph Voirin, the brother of François Nicolas Voirin.
Sold with a certificate of authenticity from Paul Childs.
About This Violin Bow
Round | Silver and ebony frog and button | 4/4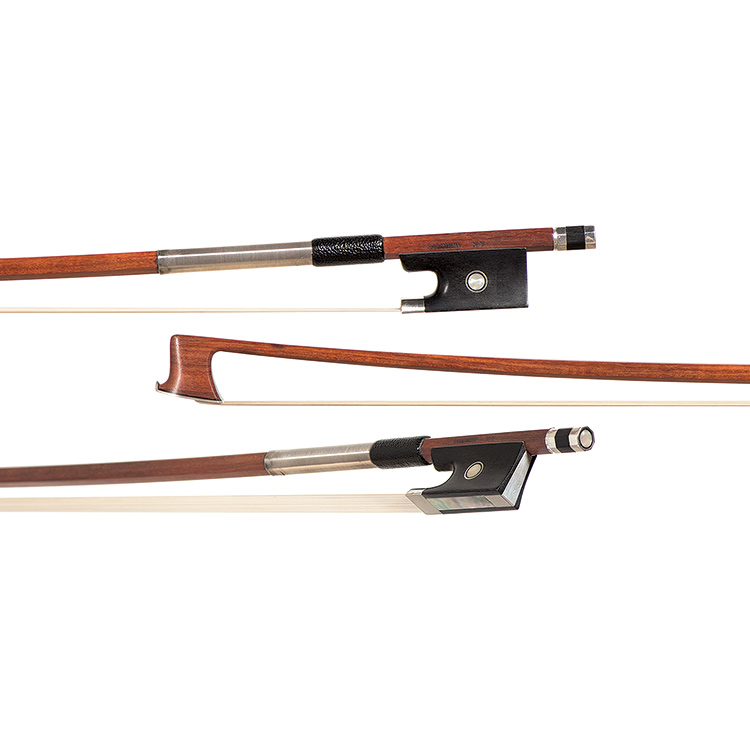 Featured Viola Bow
About William Salchow
An American viola bow made, in our opinion, by William Salchow. The octagonal stick bears the maker's brand stamp and exhibits the characteristic Z-shaped head model. It is mounted with the original ebony and silver fittings.
Renowned American bow maker William Salchow (1926-2014) was born in Detroit, Michigan, where he began studying piano and cello. After serving in World War II, Salchow returned to the United States to study at the Juilliard School in New York City with cellists Leonard Rose and Bernard Greenhouse. In 1955, after visiting the famous Rembert Wurlitzer violin shop near Carnegie Hall, Salchow became interested in bow making, and began an apprenticeship under bow maker Frank Passa and violin restorer Simone Sacconi, alongside many of the world's future top experts, including Jacques Français and René Morel. In 1956, Salchow travelled to Mirecourt, France on a Fulbright scholarship to work with Georges Barjonnet-a protegé of Eugène Cuniot-Hury and Émile Ouchard. Returning to New York City, Salchow established his own workshop in 1960, where his son Stephen Salchow (b. 1965) and grandson Isaac Salchow (b. 1974) also trained to become bow makers.
About This Viola Bow
William Salchow | Octagonal | Ebony and silver fittings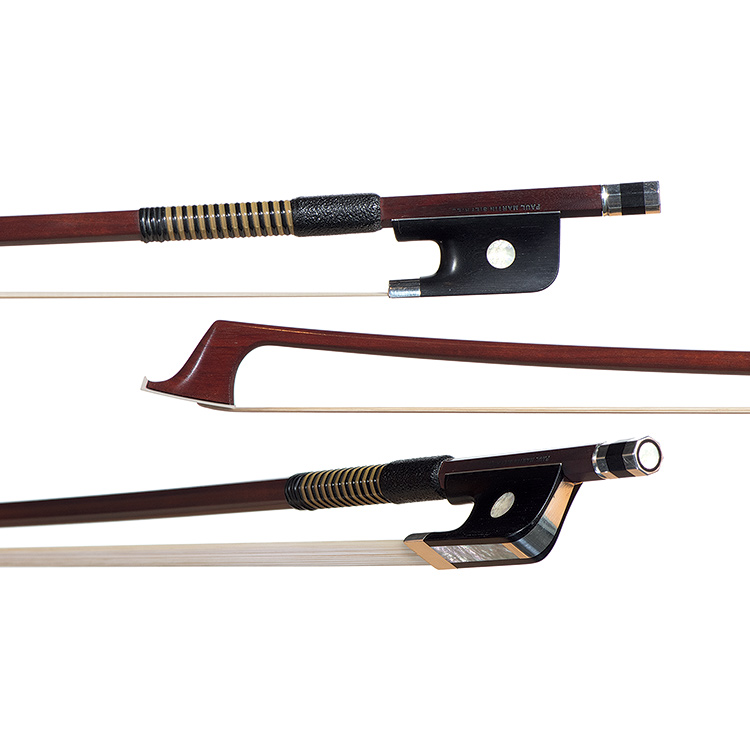 Featured Paul Siefried
About Paul Siefried
Renowned American bow maker Paul Martin Siefried (1950 - 2019) began his training as a violin maker in 1970 in San Francisco, California, then turned to bow making while working in Hans Weisshaar's workshop in Los Angeles. After sweeping the 1978 Violin Society of America competition with three gold medals, and winning another three gold medals in 1980, he was designated "hors concours" by the VSA and served as a judge at subsequent competitions. In 1983, Siefried opened his own business in Los Angeles, before relocating in 1991 to Port Townsend, Washington, a bow-making mecca and home to numerous esteemed bow makers. Siefried currently builds and restores bows, while also enthusiastically sharing his art with emerging makers. His bows are highly desirable among professional players.
About This Cello Bow
Paul Siefried | Round | Ebony and silver fittings | 4/4