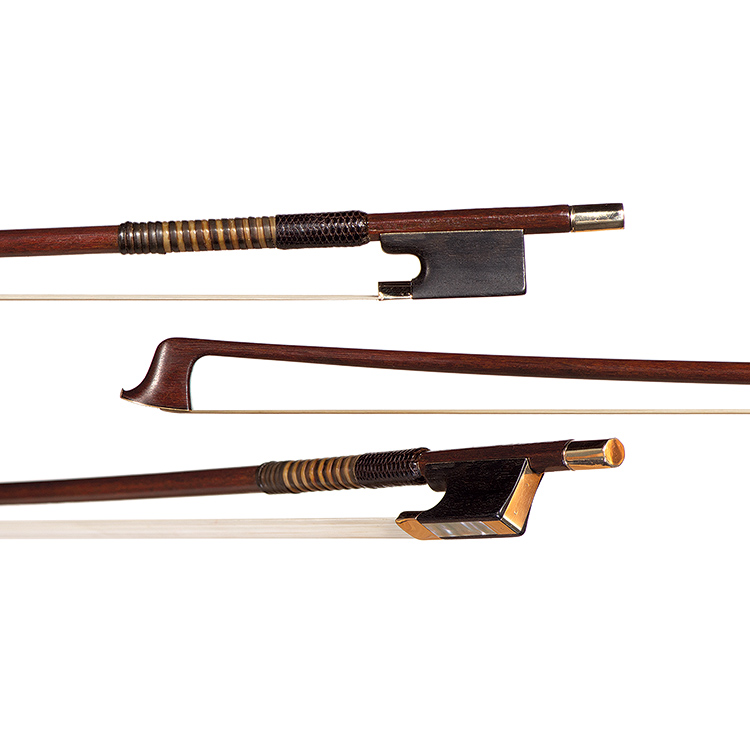 Featured Violin Bow
About James Tubbs
English bow maker James Tubbs was born in London in 1835 and died there in 1921. Known as the "English Tourte," he is one of the most important bow makers in history. Tubbs descended from a family of bow makers--a five-generational dynasty crafting bows from the early 19th century into the early 20th century. James trained and worked with his father William until 1858, when he went to work for W. E. Hill & Sons. In 1864, he established his own business, housed in various London neighborhoods, where he would develop his own bow model based on those of François Tourte. His bows were owned by the most celebrated players of his time and won multiple awards, including a gold medal for a bow entered into the London 1885 World's Fair Exhibition. He was later appointed bow maker to the court of the Duke of Edinburgh. Tubbs further refined the designs of his bows throughout the 1890s, and his son Alfred joined his workshop for many prolific years until Alfred's death in 1911. James continued to make bows up to his death at age 86.
About This Violin Bow
James Tubbs | Round | Gold and ebony frog and button | 4/4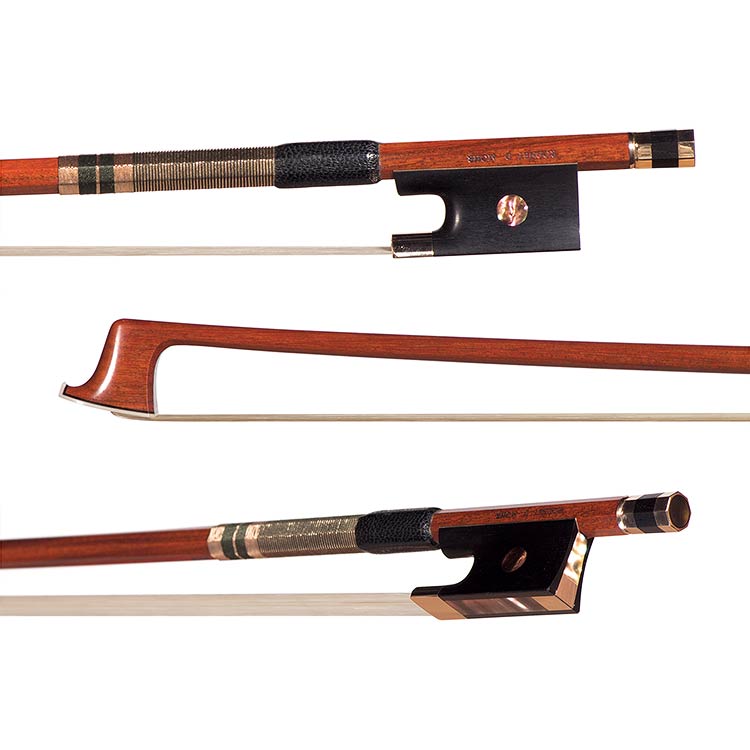 Featured Viola Bow
About Rodney Mohr
Rodney Mohr is one of today's most prolific and celebrated bow makers. He has won numerous Gold Medals at the Violin Society of America's bow making competitions, earning the title "Hors Concours," and has served as president of both the VSA and the American Federation of Violin and Bow Makers.
About This Viola Bow
Sold with original certificate of authenticity from the maker.
Rodney Mohr | Round | Gold and ebony frog and button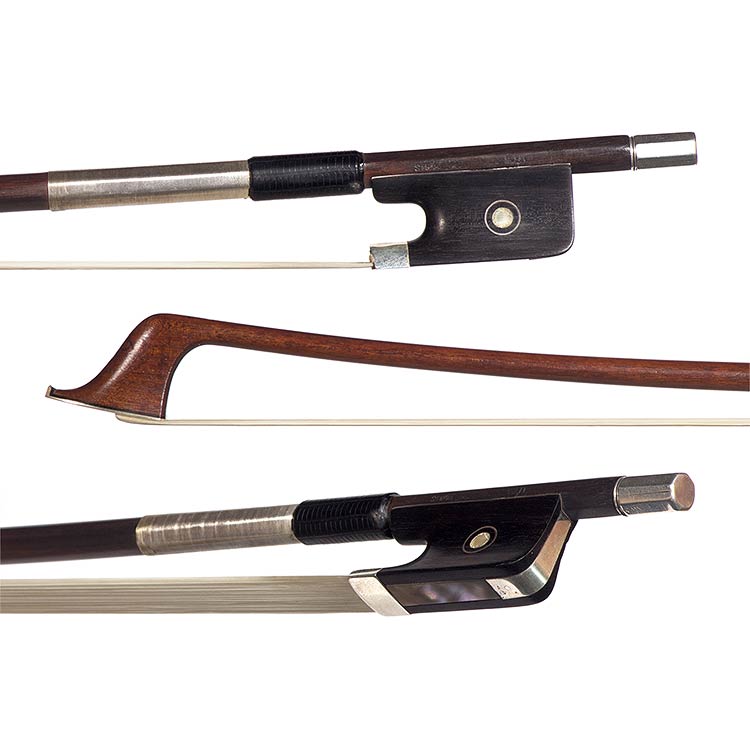 Featured Cello Bow
About Victor Fétique
One of the most renowned bow makers at the turn of the 20th century, Victor François Fétique (1872 - 1933) was born in Mirecourt, France into a family of luthiers. Son of violin maker Charles-Claude Fétique (1853 - 1911), Victor and his brother Jules Fétique (1875 - 1951) studied bow making in various Mirecourt workshops, including those of Jean-Baptiste Husson, Sigisbert Fourrier Maline, and Paul Émile Miquel, before working for Charles Nicolas Bazin II. Both brothers took jobs in Paris: Victor joined Caressa & Français in 1901, and Jules joined Eugéne Sartory's shop in 1902.
About This Cello Bow
Sold with a certificate of authenticity from Salchow and Sons.
Victor Fétique | Paris circa 1920 | Round | Silver and ebony frog and button | 4/4