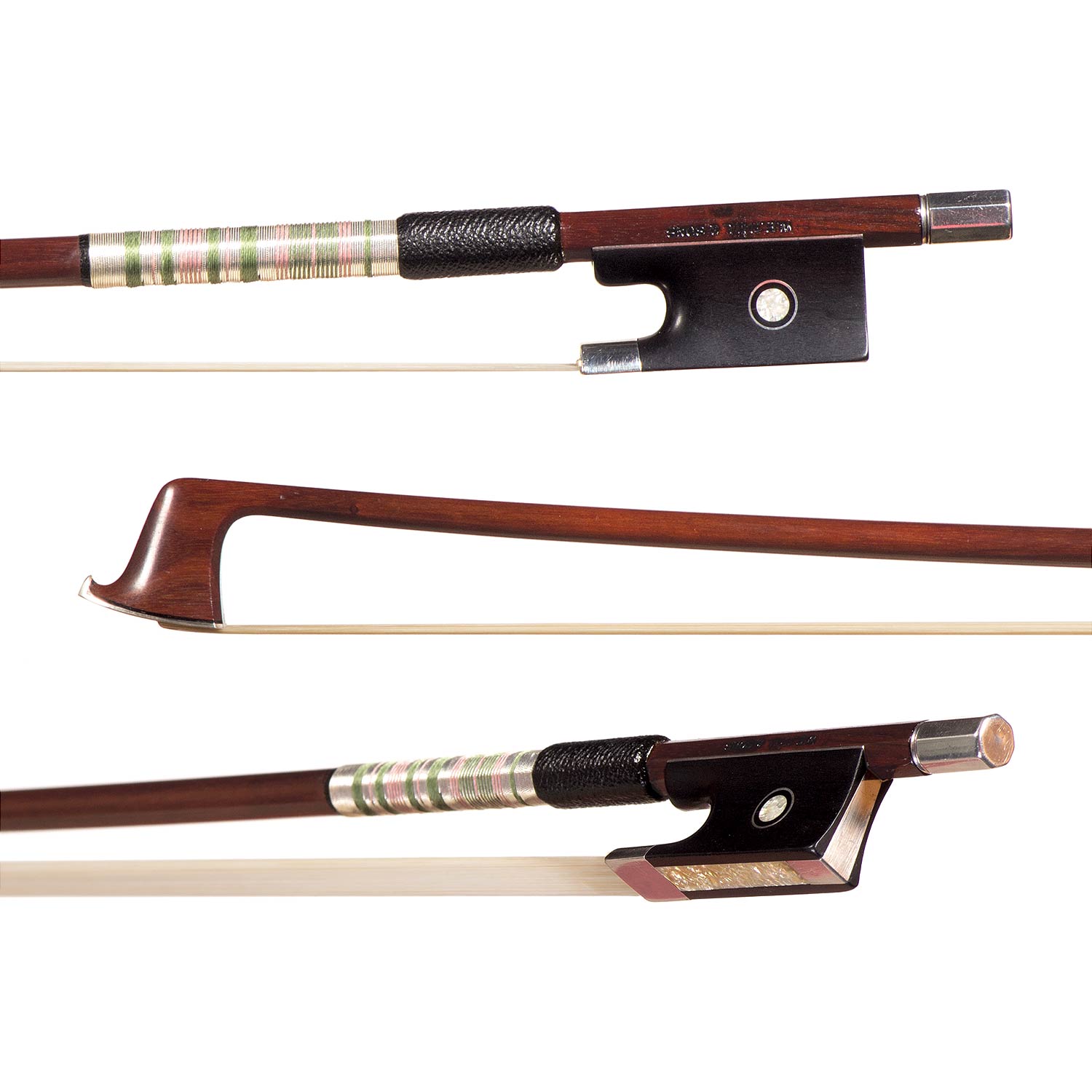 Featured Violin Bow
About Samuel Allen
Samuel Allen (1838 - ca. 1914) is regarded as one of the finest and most influential English bow makers of the late 19th century. One of the first bow makers to be hired at the renowned W. E. Hill & Sons workshop founded in London in the early 1880s, Allen crafted exceptional bows based on various French models, particularly François Tourte, and set the high standard of bow making that the Hill company became known for.
About This Violin Bow
Sold with a certificate of authenticity from Reuning and Son Violins
Samuel Allen | Round | Silver and ebony frog and button | 4/4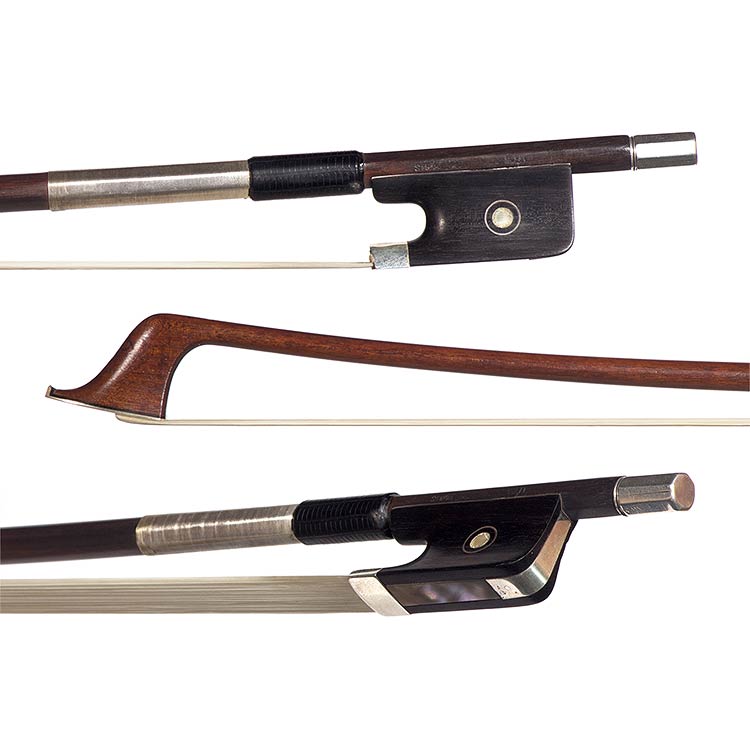 Featured Viola Bow
About Victor Fétique
One of the most renowned bow makers at the turn of the 20th century, Victor François Fétique (1872 - 1933) was born in Mirecourt, France into a family of luthiers. Son of violin maker Charles-Claude Fétique (1853 - 1911), Victor and his brother Jules Fétique (1875 - 1951) studied bow making in various Mirecourt workshops, including those of Jean-Baptiste Husson, Sigisbert Fourrier Maline, and Paul Émile Miquel, before working for Charles Nicolas Bazin II. Both brothers took jobs in Paris: Victor joined Caressa & Français in 1901, and Jules joined Eugéne Sartory's shop in 1902.
About This Viola Bow
Sold with a certificate of authenticity from Salchow and Sons
Victor Fétique | Round | Silver and ebony frog and button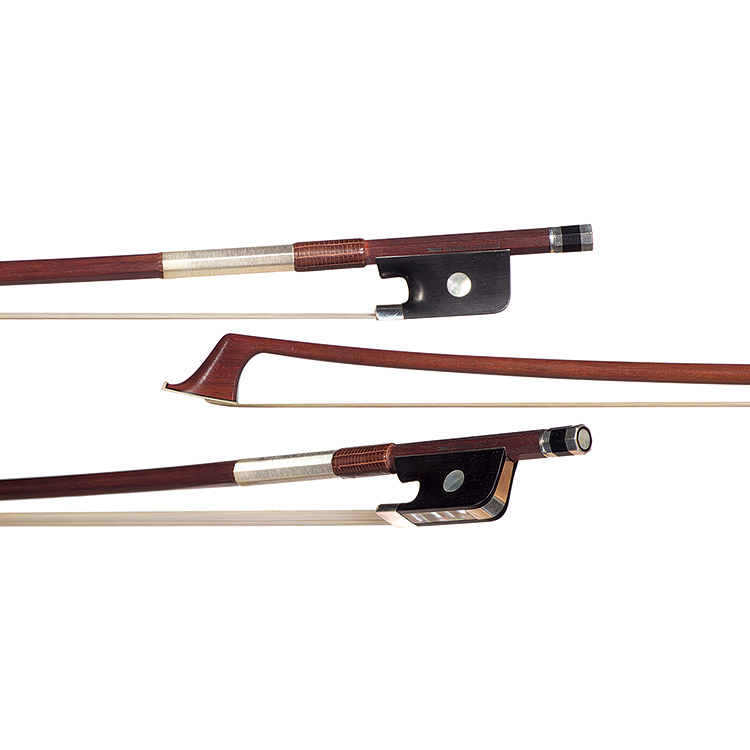 Featured Cello Bow
About Thomas Dignan
Working in Boston's music community since 1982, American bow maker Thomas Dignan has studied and restored bows made by the most influential makers of the 19th and 20th centuries, and built his own award-winning models. He has received the highest honors for his bows with 17 awards from international competitions, most notably gold medals from the Violin Society of America in 1986 and 1992, as well as the International Society of Bassists in 2003. His bows are owned by professional string players worldwide.
About This Cello Bow
Thomas Dignan | Round | Silver and ebony frog and button | 4/4