New Product Arrivals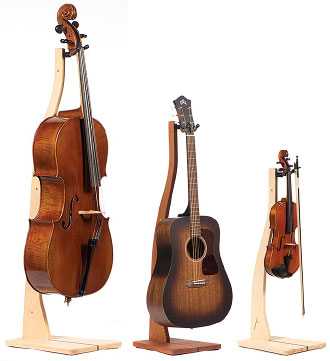 Zither Z Instrument Stands
Introducing the Zither Z Instrument Stands for cello, guitar and viola/violin. Beautifully handcrafted from solid maple or mahogany, the Z stand is an affordable work of art. Form follows function: display your instrument and bow safely. Whether you are at home or the studio, keep your instrument ready to play at a moment's notice. These stands were the winner of Best in Show at the NAMM Show Summer 2016!
See the Zither Z Stands for Cello
See the Zither Z Stands for Guitar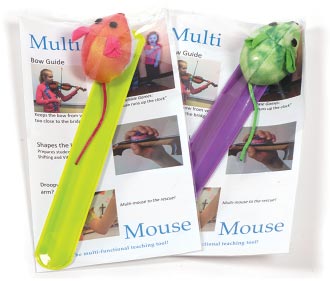 Multi-Mouse Violin Teaching Aid
Make practice fun with the Multi-Mouse Teaching Aid, a multi-functional tool designed to encourage and develop proper technique. Multi-Mouse helps your student develop proper left hand position and shape, a good bow arm path and can even be used to introduce shifting to your young violinist!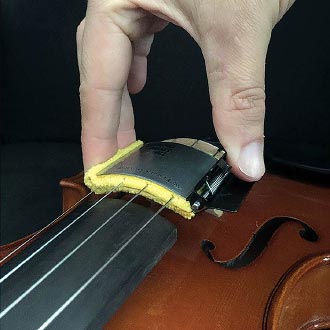 The String Cleaner
The String Cleaner, available for violin/viola and for guitar, is the ultimate string cleaning tool. Top of the line microfiber pads extend through the bottom of the cleaner, simultaneously cleaning the strings and fingerboard. With an unprecedented 360 degrees of string cleaning action, The String Cleaner offers a quick and easy way to clean your strings. Use after every session to extend the life of your strings!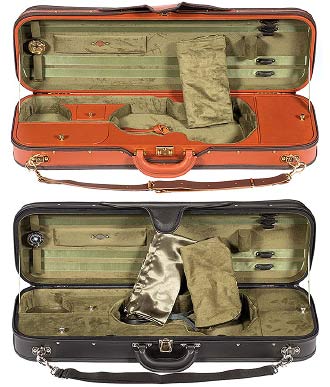 Negri Violin Cases
We now carry Negri violin cases. The Negri brand is synonymous with the best protection for old violins. Negri Cases protect most of the Stradivarius and Guarneri violins worldwide. Lord Yehudi Menhuin, Ruggiero Ricci, Akiko Suwanai, Vadim Repin, Linus Roth and the great Maxim Vengerov are among lovers of these superb cases.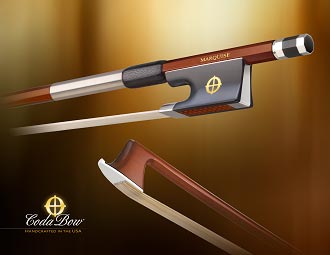 CodaBow Marquise GS Violin Bow
Inspired by centuries of tradition and decades of fine bow making experience, the MARQUISE GS is the standard-bearer of master bows. Designed by the leaders of advanced bowmaking, the GS delivers exquisite handling and expressive sound once reserved only for the finest master bows. Both advanced and organic fibers expertly blended bestow natural response, sensitivity, and beauty. Available for violin only.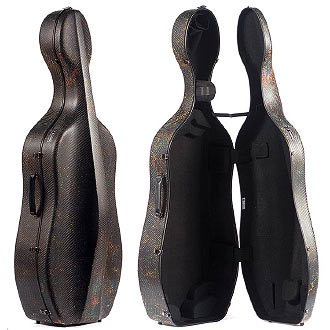 Eastman CL-K4 Ultra Lightweight Carbon Fiber Cello Case
The CL-K4, Eastman's latest carbon fiber cello case, offers the ultimate in instrument protection. It features full instrument suspension, foam padding, two bow holders, and accessory compartment. It weighs in at just 6lbs!