Snow Violas & Outfits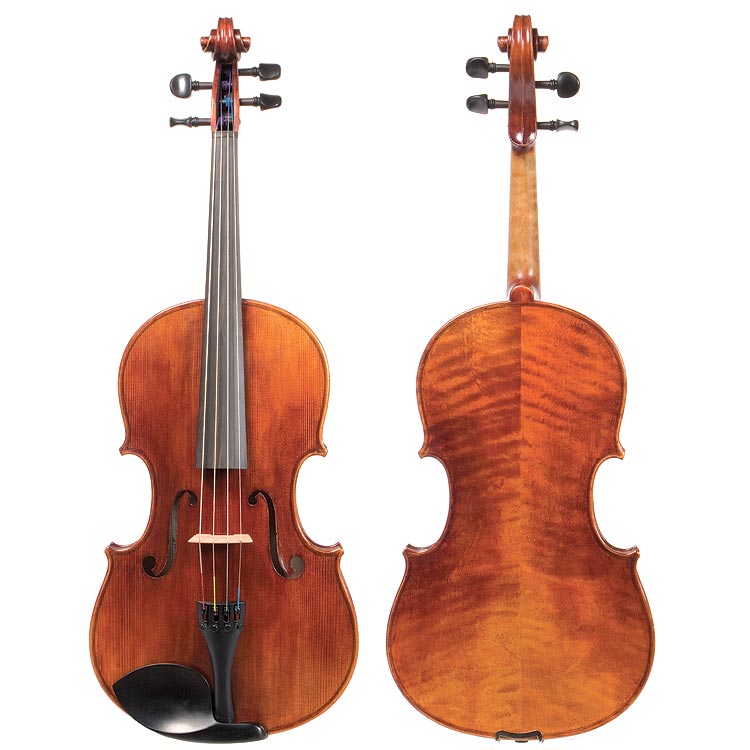 200 Model Violas
The company's name, Snow, originates from the workshop owner's first name XuePing, which translates into Snow. XuePing was trained in China by the great violin making master, Quan Zheng. Quan Zheng studied in Cremona, Italy, thus XuePing's instruments are of the Italian style.
Snow 200 Model Violas are handmade with a two piece maple back and solid carved spruce top. The instrument is hand-rubbed with antique varnishing.
High quality ebony pegs are precisely fitted and the fingerboard is planed for proper scoop.
The popular Wittner tailpiece with four fine-tuners built-in is used. A high quality Despiau bridge carved by our workshop is accurately fitted. We use Dominant D, G and C strings, with a Jargar A string.
We finish it by adding a Guarneri style chinrest made from select Indian ebony.
Please Note:
Any instrument or bow purchased at Johnson String Instrument / Carriage House Violins, whether online or in our shop, comes with the same guarantees and trade-in policies. Some exclusions apply.
Any returns made within 14 days of purchase will be honored with a full refund. Returns must be in original condition.
To schedule an appointment or for more information, please contact our Sales Department at sales@carriagehouseviolins.com or by phone at 617-262-0051. Please follow the prompts for instrument and bow sales.