16" Tetsuo Matsuda viola, Chicago 1984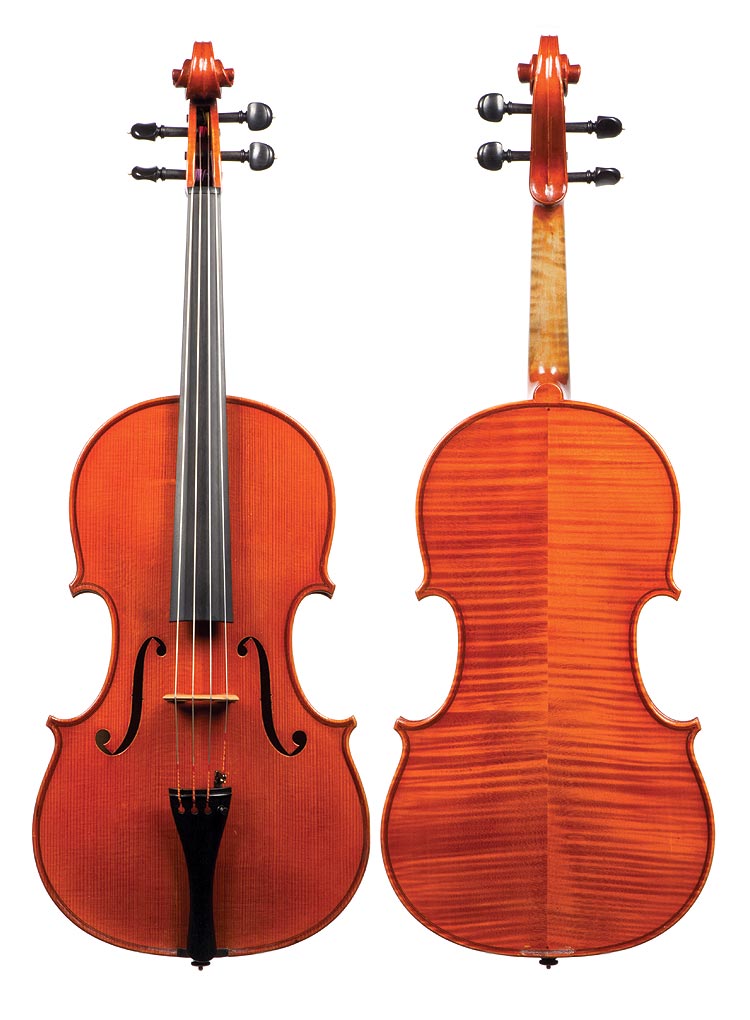 Renowned Japanese violin maker Tetsuo Matsuda (b. 1945) studied at the Cremona Violin Making School in Cremona, Italy. While still a student, he won won fifth place for a violin entered into the 1981 Henry Wieniawski International competition. After winning silver medals for violin and viola at the Antonio Stradivari International Violin Makers competition in 1982, Matsuda moved to the United States to work at William Harris Lee Company in Chicago, Illinois for several years. In 1984, he won top honors at the Violin Society of America competition, winning gold medals for both violin and viola.
Matsuda established his own business in 1993, where he continues to work from his workshop in Barrington, Illinois building instruments commissioned by top string players from across the world. He has served as a judge in numerous violin making competitions, presents lectures at music festivals and conventions, and tutors other violin makers. His instruments are very highly regarded and sought after by professional players.