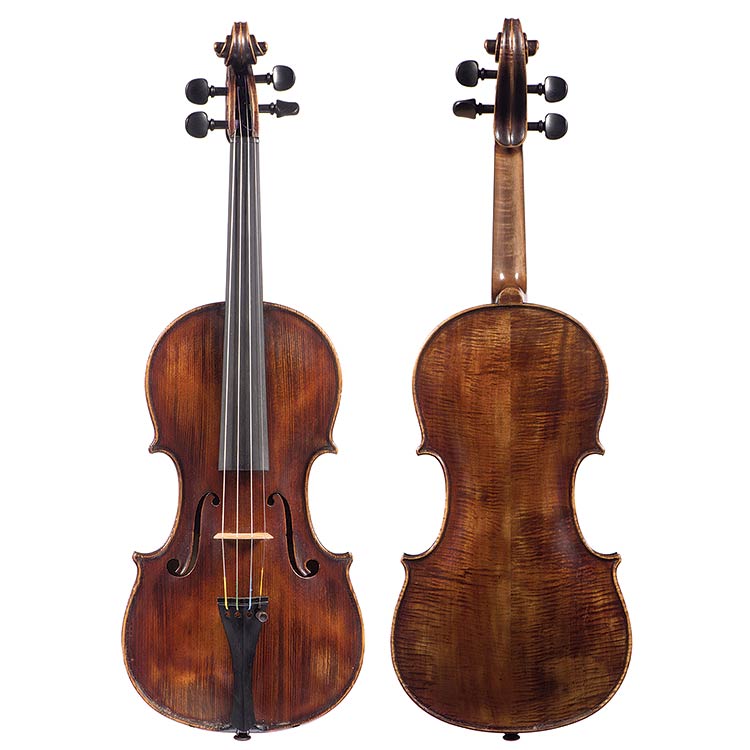 Featured Violin
About Carlo Carletti
One of the most respected copyists of the early 20th century Bolognese school, Carlo Carletti was born in 1873 in Pieve di Cento, and died there in 1941. After training with Giuseppe Fiorini and Ettore Soffritti, he moved to Milan to work in Leandro Bisiach's famous workshop. While collaborating with Anselmo Gotti to produce instruments for Luigi Mozzani in the 1920s, he also built instruments with his own label, sometimes with the assistance of his four violin-making sons. The Carletti dynasty of violin makers continues in Pieve di Cento today with Natale's son Gabriele Carletti (b. 1948).
About this violin
Sold with a certificate of authenticity from Dmitry Gindin.
Carlo Carletti | Pieve di Cento circa 1930 | Length of back: 356 mm | 4/4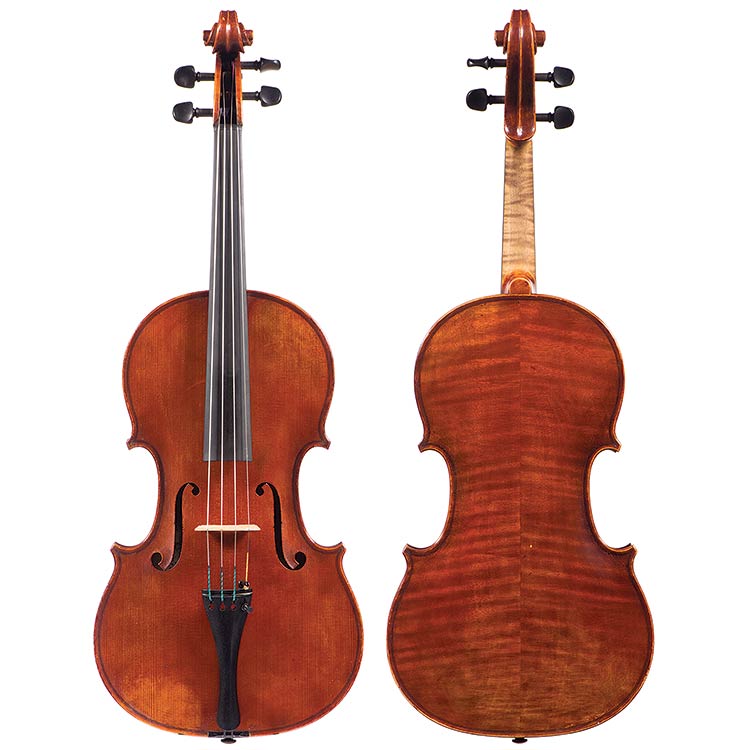 Featured Viola
About David Burgess
Among the most celebrated American makers working today, David Burgess has won more violin making contests than any other violin maker in history. Born in Princeton, New Jersey, Burgess played the violin before becoming interested in violin making. After working for several years with Hans Weisshaar in Los Angeles, California, he moved to Ann Arbor, Michigan to establish his own workshop in 1976.
Having won numerous Gold medals, Burgess was designated "Hors Concours" by both the Violin Society of America and the American Federation of Violin and Bow Makers, and was the first American to win the "Stradivari" International Triennale Instrument Making Competition in Cremona, Italy.
He is a member of the Entente Internationale Des Maitres Luthiers et Archetiers D'art, and has served on the Board of Governors of the AFVBM, as a teacher and program director at the VSA Oberlin College workshops, and as a judge in international competitions. Burgess has been featured in the Wall Street Journal, The Strad magazine, and numerous other periodicals, newspapers, and television and radio broadcasts. His instruments are extremely desirable and are commissioned by top players throughout the world.
About this viola
David Burgess | Ann Arbor, Michigan 1977 | Length of back: 406 mm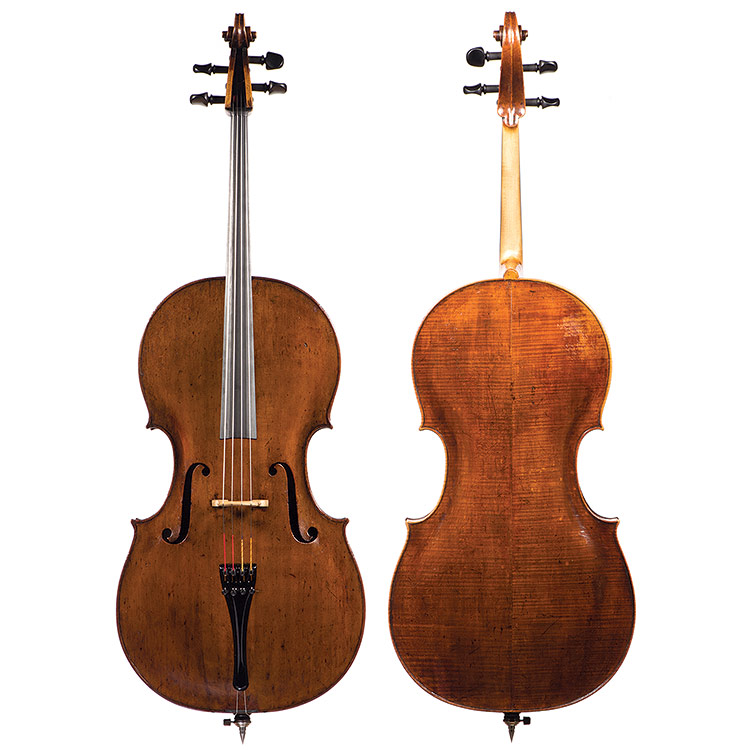 Featured Cello
About Armando Altavilla
Neapolitan maker Armando Altavilla was born in 1876 and died c. 1968. He studied violin making with Francesco Verzella, who was a student of Antonio Gagliano II. He remained in Naples throughout his long career, and is considered one of the greatest craftsmen of the Gagliano tradition. His instruments are made with the finest materials and varnished with exceptionally beautiful gold or reddish brown tones.
About This Cello
Armando Altavilla | Naples 1926 | Length of back: 745 mm | 4/4
Please Note:
Any instrument or bow (with the exception of electric instruments, fretted instruments and "student bows") purchased at Johnson's, whether online or in our shop, comes with the same guarantees and trade-up policies.
Any returns made within fourteen days of purchase will be honored with a full refund.
Returns must be in original condition.
If you would like to try instruments or bows in one of our sales showrooms, please contact our sales staff to schedule an appointment.
To schedule an appointment or for more information, please contact our Sales Department at sales@carriagehouseviolins.com or by phone at 800-359-9351. Please follow the prompts for instrument and bow sales.