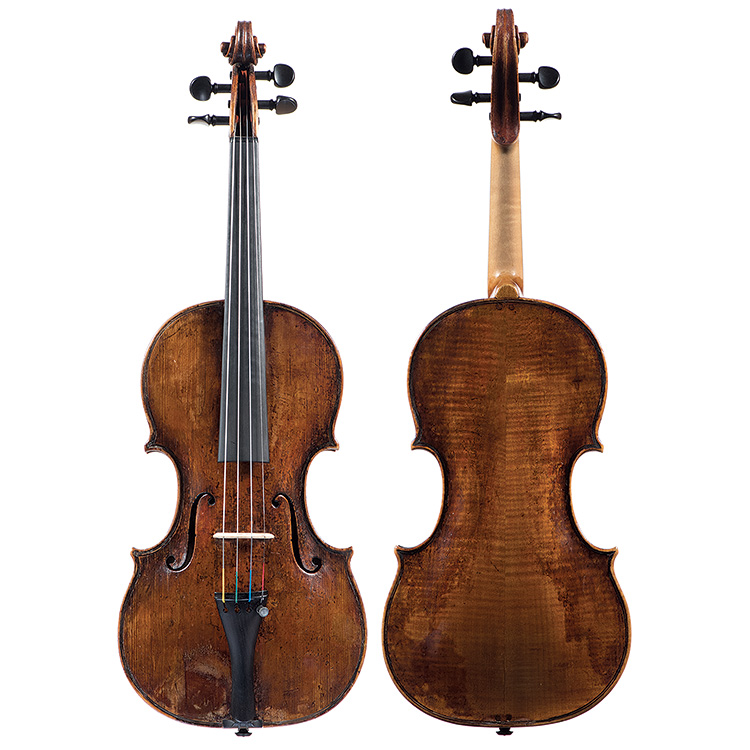 Featured Violin
About Pieter Rombouts
Celebrated Dutch luthier Pieter Rombouts (1667-1728) trained with his stepfather Hendrik Jacobs, who was ostensibly a student of Nicolò Amati. From the workshop he shared with Jacobs in central Amsterdam, Rombouts produced violins, violas, and cellos, as well as pochettes and viols. Rombouts' early instruments, such as the violin offered here, were made following the style of Jacobs, Jacob Stainer, and Amati. As was the practice of violin makers of his time, Rombouts' instruments were often labeled Amati. The scroll of this violin is not original, but was made, in our opinion, by another maker in the 18th century.
About this violin
This violin exhibits a well-pronounced arch and deep red-brown varnish, both hallmarks of the maker's work.
Sold with a certificate of authenticity from Reuning & Son Violins.
Pieter Rombouts | Amsterdam 1690 | Length of back: 358 mm | 4/4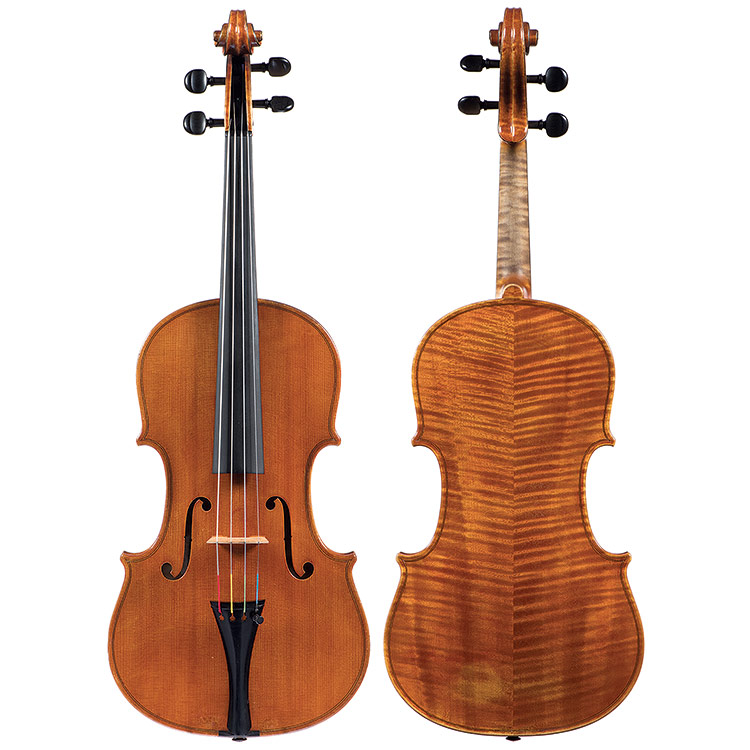 Featured Viola
About Andrew Ryan
American maker Andrew Ryan trained with Peter Paul Prier at the Violin Making School of America in Salt Lake City, Utah, and with Adam Whone and Edward Withers in London. As workshop manager at Reuning & Son Violins in Boston from 1994 to 2011, he oversaw the restoration of many fine and important instruments.
Ryan is currently a teacher at the Violin Society of America's Oberlin Workshops, a frequent lecturer at violin making conferences, a consultant with Reuning & Son Violins, and a published author in The Strad, where his articles on the work of Guarneri del Gesù have appeared.
Ryan builds new instruments according to the methods of the great Cremonese masters, his own instincts as an active violinist himself, and his ongoing acoustical research. His violins are owned by professional musicians around the world.
About this viola
Andrew Ryan | Boston 2016 | Length of back: 403 mm 15 1/2" up to 16" | 15 7/8"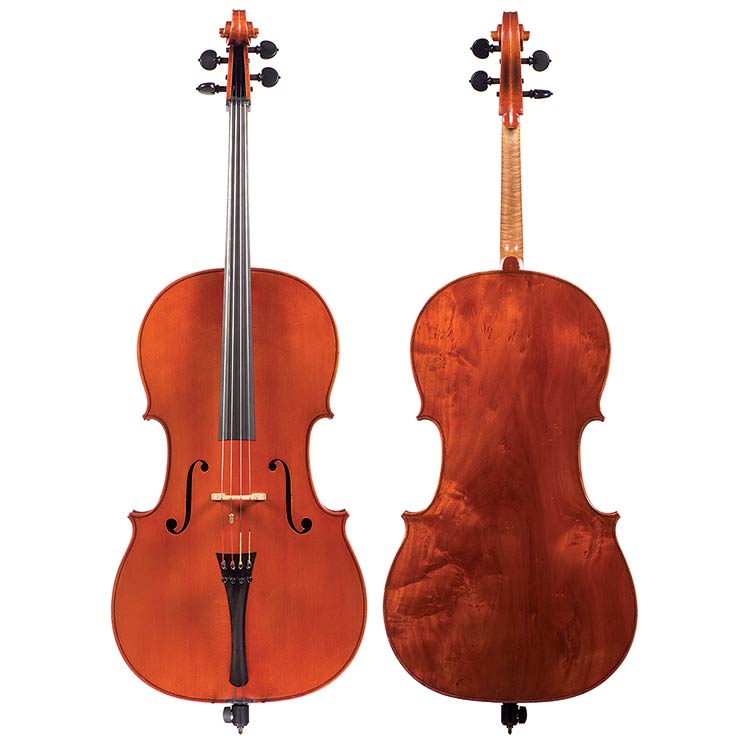 Featured Cello
About James McKean
Celebrated American luthier James McKean was among the first group of students at the Violin Making School of America, founded in Salt Lake City, Utah in 1973. He then worked with Vahakn Nigogosian in New York City before opening his own workshop in 1981.
A prolific and award-winning maker of violins, violas, and cellos, McKean is also a corresponding editor for Strings magazine, for whom he has written extensively on all aspects of the violin over the past 30 years. His articles also appear in The Strad, and his recent memoir, "Art's Cello," was selected by its publisher, Kindle Singles, as one of the 20 best books of 2014.
About this Cello
James McKean | Guilford, CT 2009 | Length of back: 743 mm | 4/4
Please Note:
Any instrument or bow (with the exception of electric instruments, fretted instruments and "student bows") purchased at Johnson's, whether online or in our shop, comes with the same guarantees and trade-up policies.
Any returns made within 14 days of purchase will be honored with a full refund.
Returns must be in original condition.
Read all about our trade-in policy.
If you would like to try instruments or bows in one of our sales showrooms, please contact our sales staff to schedule an appointment.
To schedule an appointment or for more information, please contact our Sales Department at info@carriagehouseviolins.com or by phone at 617-262-0051. Please follow the prompts for instrument and bow sales.