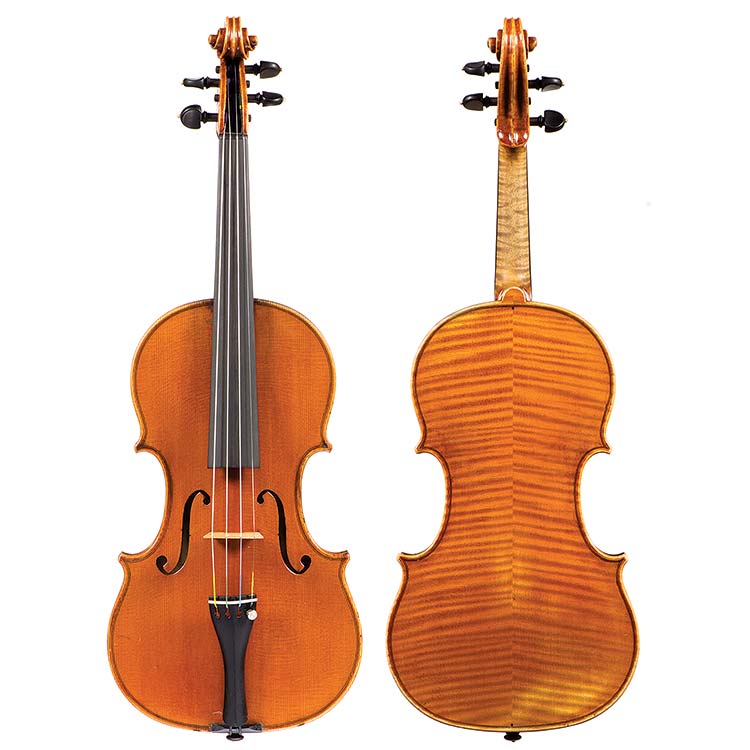 Featured Violin
About Pietro Messori
Natale Novelli was born in Milan in 1908 and died in Codogno, Italy in 1981. He studied with his uncle, Giuseppe Pedrazzini, one of the most important makers of the modern Milanese school in the early 20th century. Novelli's instruments include copies of models by Cremonese makers, as well as a personal model by Pedrazzini. They are highly regarded for their craftsmanship and tone quality.
About This Violin
Natale Novelli | Milan 1956 | 357mm | 4/4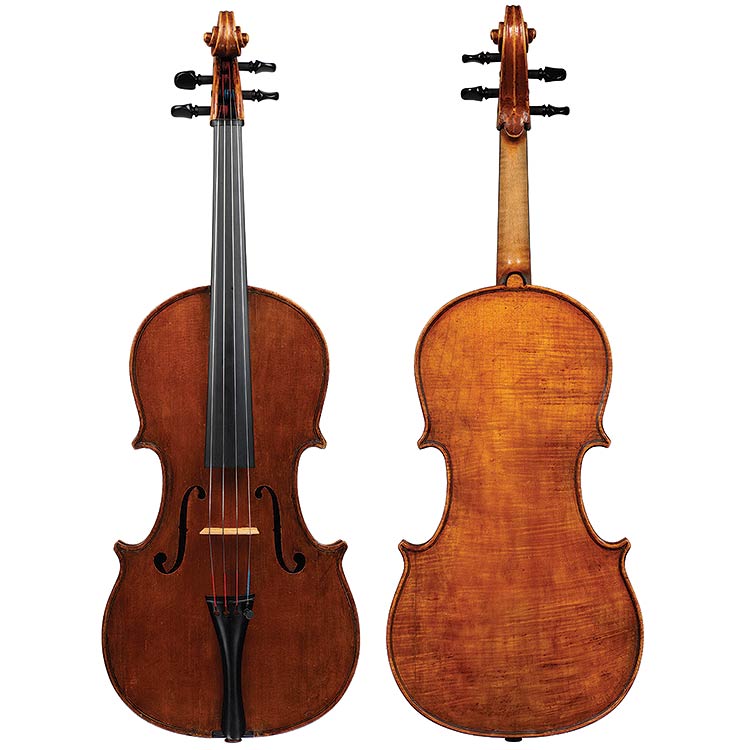 Featured Viola
About This Viola
While the exact maker of this beautiful viola is not yet known, we are able to narrow down its origin to the Italian region of Emilia-Romagna in the late 19th century. The instrument responds well, with a tone that is clear and bell-like on the top, with ample power and support in the lower register.
Sold with a certificate of authenticity from Reuning and Son Violins.
16 1/2" Italian labeled Giuseppe Sgarbi | Emilia-Romagna circa 1870 | 419mm | 16.5"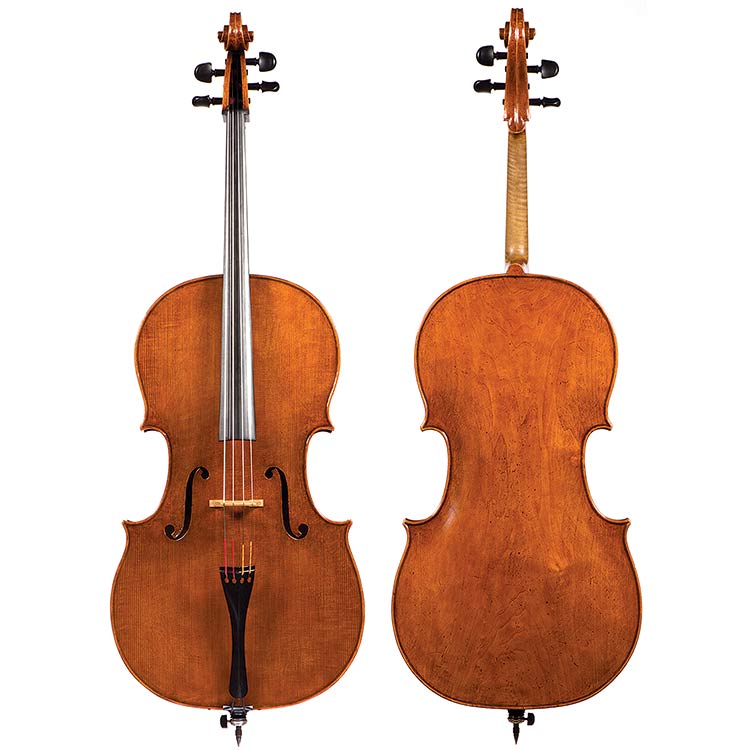 Featured Cello
About Gregg Alf
American luthier Gregg T. Alf is one of the leading makers in the world today. A graduate of the International Violin Making School in Cremona, he returned to the United States in 1984 to found Curtin & Alf with Joseph Curtin in Ann Arbor, Michigan. In 1995, he established Alf Studios with workshops in Ann Arbor and Venice, Italy, where he currently builds instruments for many of the world's top string players.
Alf's violins have won the most prestigious awards in international competitions, including several Gold Medals at the Violin Society of America competitions, earning him the top honor of "Hors Concours" membership in the VSA in 1982.
About This Cello
Gregg Alf | 4/4
Please Note:
Any instrument or bow (with the exception of electric instruments, fretted instruments and "student bows") purchased at Johnson's, whether online or in our shop, comes with the same guarantees and trade-up policies.
Any returns made within fourteen days of purchase will be honored with a full refund.
Returns must be in original condition.
If you would like to try instruments or bows in one of our sales showrooms, please contact our sales staff to schedule an appointment.
To schedule an appointment or for more information, please contact our Sales Department at sales@carriagehouseviolins.com or by phone at 800-359-9351. Please follow the prompts for instrument and bow sales.