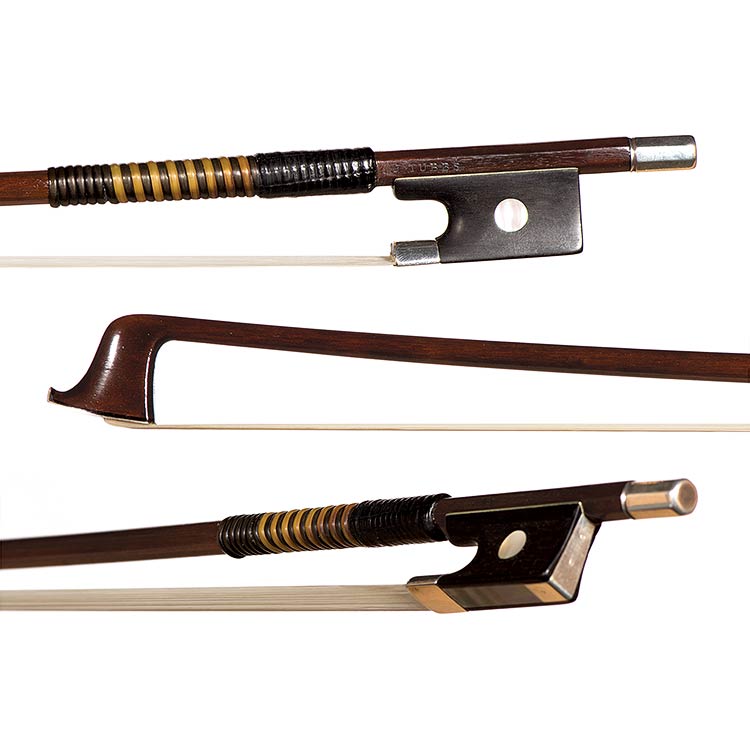 Featured Violin Bow
About James Tubbs
English bow maker James Tubbs was born in London in 1835 and died there in 1921. Known as the "English Tourte," he is one of the most important bow makers in history. Tubbs descended from a family of bow makers—a five-generational dynasty crafting bows from the early 19th century into the early 20th century. James trained and worked with his father William until 1858, when he went to work for W. E. Hill & Sons. In 1864, he established his own business, housed in various London neighborhoods, where he would develop his own bow model based on those of François Tourte. His bows were owned by the most celebrated players of his time and won multiple awards, including a gold medal for a bow entered into the London 1885 World's Fair Exhibition. He was later appointed bow maker to the court of the Duke of Edinburgh. Tubbs further refined the designs of his bows throughout the 1890s, and his son Alfred joined his workshop for many prolific years until Alfred's death in 1911. James continued to make bows up to his death at age 86.
About This Violin Bow
James Tubbs | Round | Silver and Ebony Frog and Button | 4/4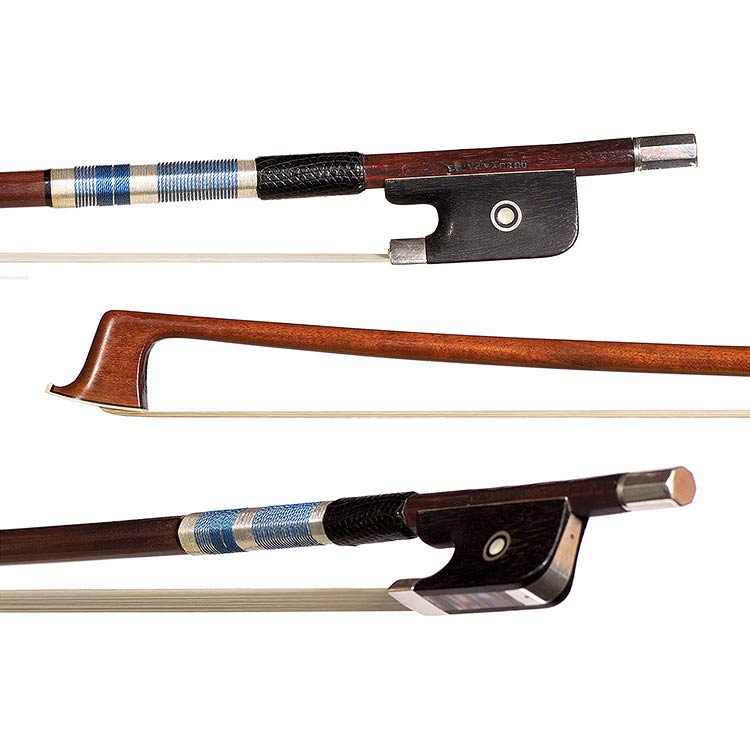 Featured Viola Bow
About Louis Gillet
French bow maker Louis Henri Gillet (1891 - 1970) apprenticed under August Barbé in Mirecourt, before going to work for the Jérome Thibouville-Lamy company. After serving in World War I, Gillet returned to Mirecourt to work for the Laberte-Humbert Frères firm, then moved to Dijon in the 1920s to establish his own workshop, where he built bows for various violin shops. In 1934, Gillet succeeded Jules Fétique as Eugene Sartory's assistant in Paris for over a decade. After Sartory's death in 1946, Gillet worked for Sartory's son-in-law, violin maker Georges Dupuy for a short time, during which this viola bow was made.
About This Viola Bow
Sold with a certificate of authenticity from Paul Childs
Branded Dupuy A Paris. The frog later.
Louis Gillet | Round | Silver and Ebony Frog and Button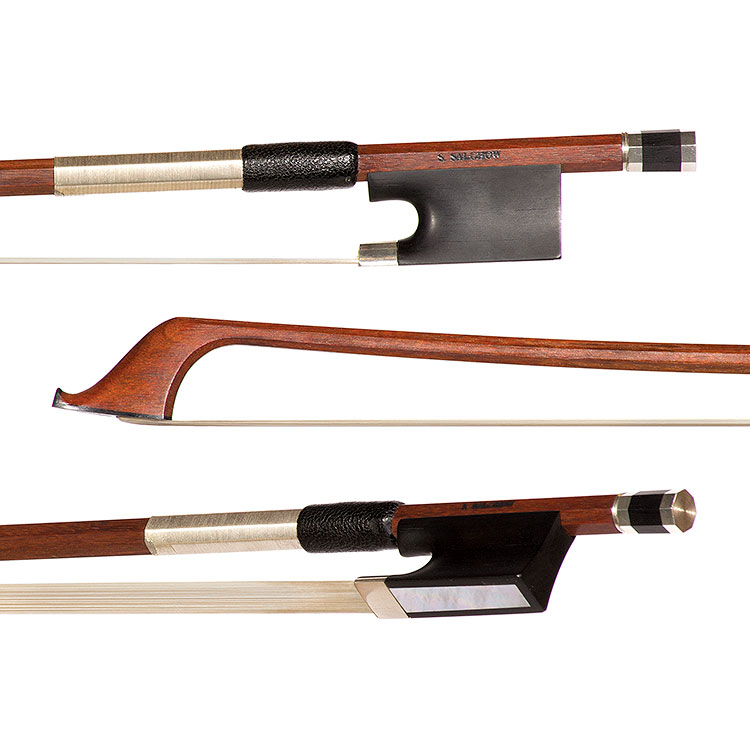 Featured Cello Bow
About Stephen Salchow
Son of renowned American bow maker William Salchow (1926-2014), Stephen Salchow (b. 1965) studied with his father in New York City. He worked at the Salchow & Sons workshop with his nephew Isaac Salchow from 1995-2013, then moved to Philadelphia, where he is currently the bow maker for Frederick W. Oster Fine Violins. Some of the world's finest soloists play Steve Salchow's bows, including Jamie Laredo, Steven Tenenbom, and Kazuhide Isomura. His bows are also owned by members of the Philadelphia Orchestra, London Philharmonic, and the Cincinnati Symphony.
About This Cello Bow
Stephen Salchow | Octagonal | Silver and Ebony Frog and Button | 4/4
Please Note:
Any instrument or bow (with the exception of electric instruments, fretted instruments and "student bows") purchased at Johnson's, whether online or in our shop, comes with the same guarantees and trade-up policies.
Any returns made within fourteen days of purchase will be honored with a full refund.
Returns must be in original condition.
If you would like to try instruments or bows in one of our sales showrooms, please contact our sales staff to schedule an appointment.
To schedule an appointment or for more information, please contact our Sales Department at sales@carriagehouseviolins.com or by phone at 800-359-9351. Please follow the prompts for instrument and bow sales.