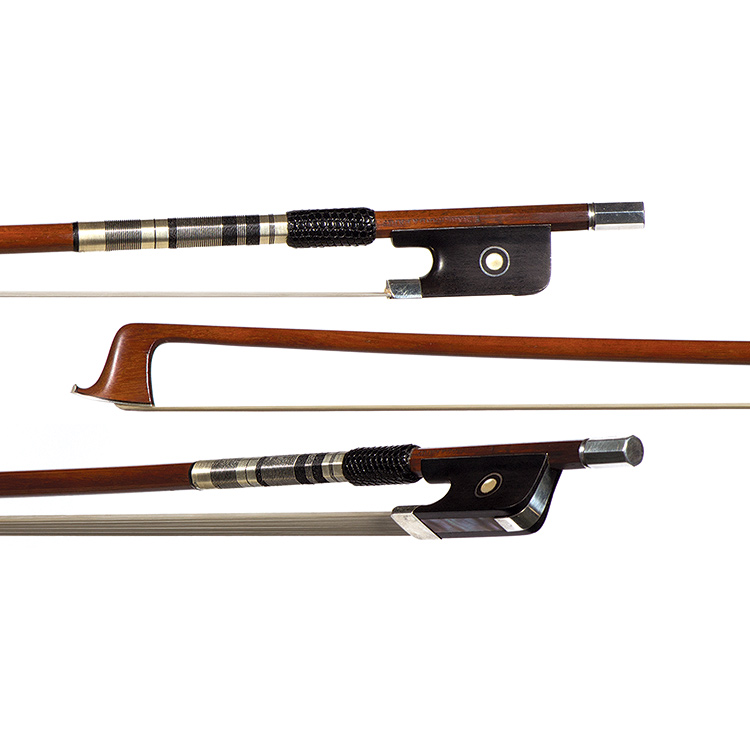 Featured Violin Bow
About Marie Louis Piernot
Celebrated French bow maker Marie Louis Piernot (1880 - 1959) apprenticed in Mirecourt with Charles Nicolas Bazin until 1900, when he moved to Paris to work for Joseph Arthur Vigneron (Vigneron pére). A very prolific maker, his bows bear the stamps of the various violin shops he worked for, including Léon & René Bernardel, Pierre Hel, André Vigneron, Pierre Vidoudez, and numerous others. The bow offered here is stamped E. Marchand for François Eugéne Marchand, a renowned restorer and repairer. Piernot established his own workshop in Paris 1923, where he continued to make bows under other brand names, as well as his own.
About This Violin Bow
This bow is being sold with a certificate of authenticity from Salchow & Sons.
Marie Louis Piernot stamped E. Marchand à Paris | Round | Silver and Ebony Frog and Button | 4/4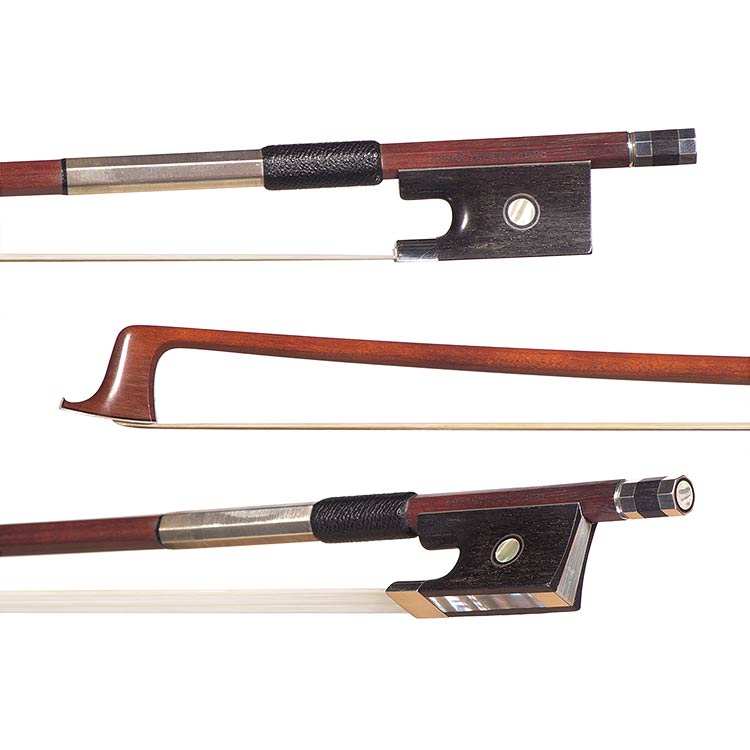 Featured Viola Bow
About David Russel Young
Formerly one of the world's most highly regarded guitar luthiers with star clients including Eric Clapton, Carly Simon, Gram Parsons, Merle Haggard, and Keith Richards, David Russell Young turned to bow making in the 1980s.
Young's violin and cello bows have won numerous awards in international competitions, including the American Federation of Violin and Bow Makers competitions of 1984 and 1986, the Mittenwald International Violin and Bow Making competitions of 1993 and 1997, and multiple competitions held by the Violin Society of America between 1984 and 1996, where he took the Gold Medal for Viola Bow in 1988.
Young is also the author of "The Steel String Guitar: Construction and Repair", one of the first and most important books on how to build a steel string guitar.
He currently builds, repairs, and restores bows from his studio in Longmont, Colorado.
David Russell Young | Round | Silver and Ebony Frog and Button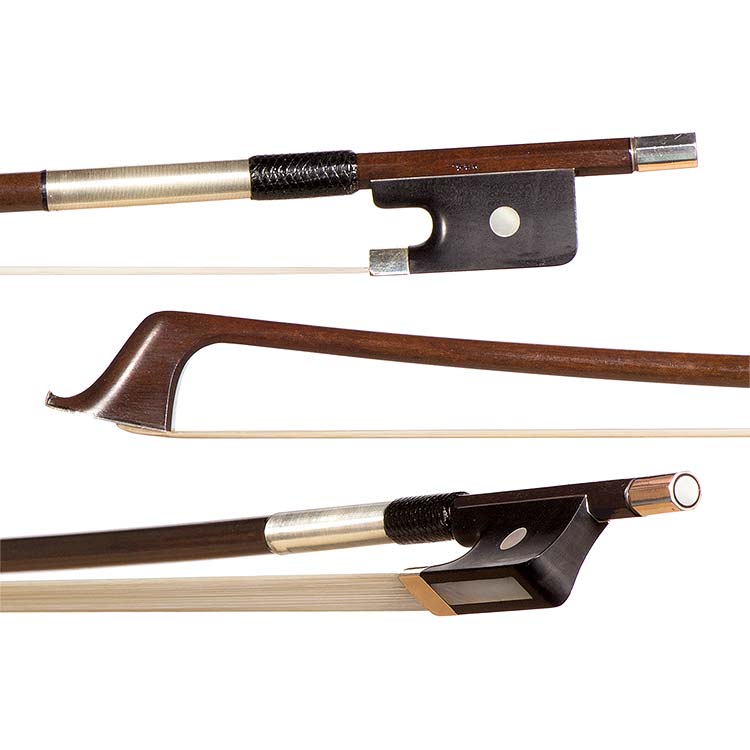 Featured Cello Bow
About Arthur Barnes
English bow maker Arthur J. Barnes (1888– - 1945) began making bows in 1919 for the London-based company W. E. Hill and Sons, one of the most important firms in violin making history. His bows, stamped with the number 5, exhibit the work of a skilled craftsman, although he himself was unable to hear the music they produced, due to his deafness. He produced a significant output of violin, viola, and cellos bows through 1939, the year he left Hill and Sons to serve in World War II.
About This Cello Bow
Arthur Barnes for W. E. Hill and Sons | Round | Silver and Ebony Frog and Button | 4/4
Please Note:
Any instrument or bow (with the exception of electric instruments, fretted instruments and "student bows") purchased at Johnson's, whether online or in our shop, comes with the same guarantees and trade-up policies.
Any returns made within fourteen days of purchase will be honored with a full refund.
Returns must be in original condition.
If you would like to try instruments or bows in one of our sales showrooms, please contact our sales staff to schedule an appointment.
To schedule an appointment or for more information, please contact our Sales Department at sales@carriagehouseviolins.com or by phone at 800-359-9351. Please follow the prompts for instrument and bow sales.