Ukuleles
Ukuleles have experienced a resurgence in today's music world. Originally developed in the late 1800's, the four-stringed ukulele became synonymous with Hawaiian music. The first ukes were offshoots of small guitar-like instruments introduced to the Hawaiians by Portuguese immigrants, and they quickly gained in popularity with the Hawaiian people, including the Hawaiian Royal Family.
Ukuleles took a backseat to the electric guitar in the 1950's, and it wasn't until recently that a whole new generation of musicians have been drawn to the simplicity and musical versatility of the ukulele. In 2013, the National Association of Music Merchants reported a 54% increase in ukulele sales.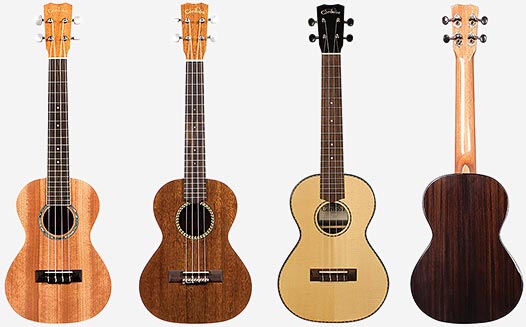 Why Ukuleles are so popular
Today, ukuleles can be found across all types of musical genres -- folk, pop, rock, jazz, and even classical. Their new-found popularity is due, in large part, to performers such as Paul McCartney, Eddie Vedder, Jason Mraz, and Hawaiian music sensation Israel Kamakawiwo'ole, who have taken up the uke and have been instrumental in introducing it to a whole new audience of players.
Ukuleles are easy to learn how to play, very portable due to their small size, and relatively inexpensive.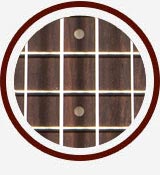 There are 4 types of ukuleles
Ukuleles come in four main sizes -- soprano, concert, tenor and baritone. The soprano ukulele is the smallest and considered to be the most traditional of the four because it makes the classical ukulele sound. The concert is the next largest size, and produces greater volume while still sounding like a traditional ukulele.
The tenor uke is becoming more popular. It has a deeper, richer tone, resembling that of a classical guitar more than that of the soprano or concert ukes.
The baritone ukulele is the largest of the four types and has the deepest tone, sounding very much like the classical nylon stringed guitar since it is typically tuned the same as the top four strings of a guitar.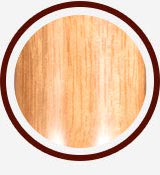 Best beginner ukulele?
The ukulele is a great choice for anyone who wants to learn how to play an instrument. Its size and comfort makes it one of the easier instruments for people of all ages to learn.
If you're serious about learning to play the ukulele, you should research what type and brand of uke is the right one for you. Concert ukuleles are the most popular of the ukulele sizes for beginning students because it is easier to form chords on their longer fretboards.
Soprano ukes are a good choice for kids because of their smaller size and smaller frets.
The beginning player can find a good quality uke crafted from wood for as low as $89. Less expensive instruments are usually made of plastic and are hard to keep tuned.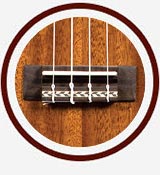 Want to join a band?
The renewed popularity for ukuleles has led to the formation of ukulele orchestras all over the world. Fueled by a passion for the instrument and a love of music, ukulele players are coming together to play all different types of music on their ukuleles to the delight of audiences everywhere.
Ukulele festivals have also become popular with uke players, and there are even ukulele-themed cruises complete with special teaching guests
What type of ukulele is best for you?
You can play any kind of music on a ukulele, but each type of uke is going to give that music a different sound. A ukulele's size affects its tone and the range of notes that can be produced on it. The quality of the wood that was used to craft them can greatly affect the ukes' sound. Quality woods like spruce, rosewood, mahogany and koa are preferred.
If you're looking to play the more traditional Hawaiian music, then the soprano or concert ukulele is the best choice.
Baritone ukes are tuned like the first four strings of a guitar, so have more of a classical guitar sound while the tenor uke has a warmer tone.