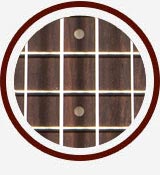 There are 4 types of ukuleles
Ukuleles come in four main sizes -- soprano, concert, tenor and baritone. The soprano ukulele is the smallest and considered to be the most traditional of the four because it makes the classical ukulele sound. The concert is the next largest size, and produces greater volume while still sounding like a traditional ukulele.
The tenor uke is becoming more popular. It has a deeper, richer tone, resembling that of a classical guitar more than that of the soprano or concert ukes.
The baritone ukulele is the largest of the four types and has the deepest tone, sounding very much like the classical nylon stringed guitar since it is typically tuned the same as the top four strings of a guitar.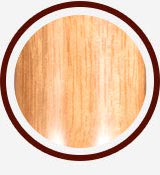 Best beginner ukulele?
The ukulele is a great choice for anyone who wants to learn how to play an instrument. Its size and comfort makes it one of the easier instruments for people of all ages to learn.
If you're serious about learning to play the ukulele, you should research what type and brand of uke is the right one for you. Concert ukuleles are the most popular of the ukulele sizes for beginning students because it is easier to form chords on their longer fretboards.
Soprano ukes are a good choice for kids because of their smaller size and smaller frets.
The beginning player can find a good quality uke crafted from wood for as low as $89. Less expensive instruments are usually made of plastic and are hard to keep tuned.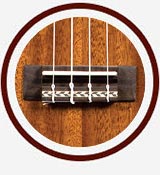 Want to join a band?
The renewed popularity for ukuleles has led to the formation of ukulele orchestras all over the world. Fueled by a passion for the instrument and a love of music, ukulele players are coming together to play all different types of music on their ukuleles to the delight of audiences everywhere.
Ukulele festivals have also become popular with uke players, and there are even ukulele-themed cruises complete with special teaching guests